About the client
Mission Tix is a primary ticket seller with a web and on-site ticketing systems using the Drupal 7 platform. They simplify the event planner's challenges by providing the perfect platform to plan and promote their events. Mission Tix promotes their events through their own unique platform built on Drupal. To stay ahead of their competition, the client required an intuitive coupon module which proved to be extremely challenging to their in-house developers.
The client takes pride for excellent customer support and they required the right analytics tool to help their customers witness progress regarding sales and customer reach.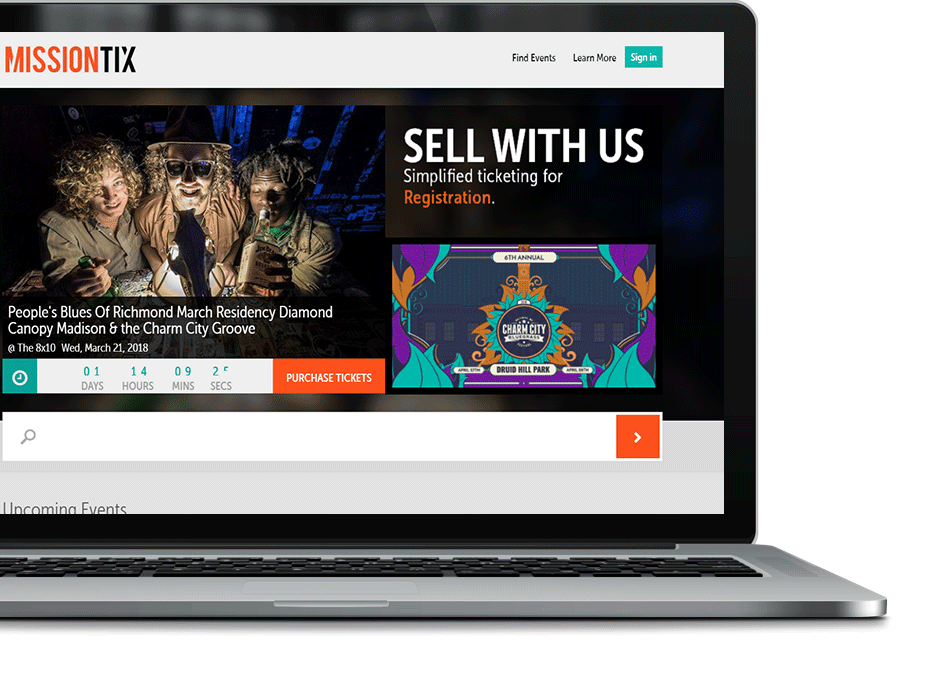 What we did?
An advanced Drupal coupon module to stay ahead of competition.
Customized Drupal seating arrangement to personalize each booking.
Offer and discount customization for event planners
About the project
The client has a wholesome ticketing platform that helps event planners to market and sells their event tickets easily.The COO wanted his product to be different and user-centric compared to his competitors and so, he was eager to implement innovative functionalities and ideas to empower his service.
We also helped in their marketing and analytics need to help customers monitor their event ticket sales, marketing campaigns and referral data real time.
---
Improved
Sales
Improved Site
Performance
---
How our new features impacted their business
We cleaned up their Drupal website and developed a custom coupon module to help event organizers customize their offer and discount promotions.This enables them to create customized coupons which they can hand out to their privileged customers. We also set them up with custom Google integration to help them understand their traffic better and convert them efficiently.
That's not all, we also created a signature functionality to customize their seating arrangements. This enabled the event organizers to customize seating according to each event venue to help serve attendees better.