- READ TIME: 1 min, 29 sec
Upgrading to Drupal 9: A Guide for Beginners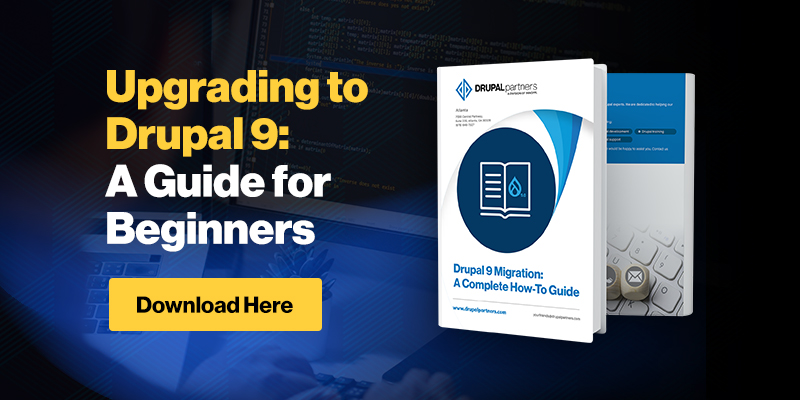 Upgrading to Drupal 9 is a process that may at first appear daunting, especially if you're just getting started with Drupal. Fortunately, with the right guidance and preparation, it can be a simple and straightforward process. In this guide, we'll walk you through the basics of the upgrade process, from assessing your current Drupal version to verifying that your site is functioning properly after the upgrade. Every detail has been added for you to benefit and here is a break up of the topics that are covered:
What is Drupal?
Why Migrate to Drupal 9?
Drupal Is API-First
Boundless Security For Website Safety
Performance Improvements
New Features and Functionality
Why Upgrade to Drupal 9 Now?
Drupal 9 and The Code Deprecated
How to prepare for Drupal 9 Upgrade?
And More...
Before you begin the upgrade process, it's important to assess the version of Drupal that you are currently running and understand why
upgrading to Drupal 9 is beneficial. This will help you determine if an upgrade is necessary and the best version for your site.
Therefore, go ahead and start reading our insightful eBook titled,
"Upgrading to Drupal 9: A Guide for Beginners"
to understand the nuances of Drupal 9 and its advantages. This eBook will help you determine if an upgrade is necessary and cover topics like API-First and Performance improvements to Boundless Security for website safety and more.
Take the first step toward upgrading your Drupal site now, by reading this eBook.