Drupal Module Development
It can be worrisome to consider a complete overhaul of your website, especially when it involves switching to a different platform. As experienced Drupal advocates who are passionate about all that Drupal provides our clients, we must go on record as saying, "It's worth switching to Drupal." The good news is that you don't have to go it alone. DrupalPartners has a portfolio full of examples and years of experience migrating sites to Drupal. Is your site using Sitecore, Liferay, Wordpress or another non-CMS platform? Ready to switch to the most secure, largest, open-source CMS solution in the world, already used by the White House, the Weather Channel and US Weekly magazine? DrupalPartners are your migration experts.
---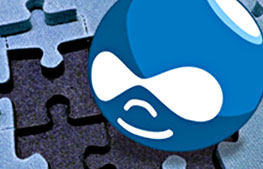 Custom Drupal Development
There are basically three types of modules for Drupal:
Core Modules: These are default modules from Drupal.org.
Contributed Modules: These are open source modules written by Drupal community developers, available to use/edit under GNPL license.
Custom Modules: Modules that are built by our Drupal developers to meet your unique needs.
We build highly engaging, employee-only web portSometimes the Core and Contributed modules just won't cut it for your needs. And that's where we come in and excel with our Drupal Developers. We work with you on what your custom Drupal site/solution should look like. Need an e-commerce platform? No problem. A portal for tracking memberships and events? Easy. SEO optimized and responsive design? Simple.
Each of custom module is tested, retested and tested again to ensure that, not only is this the module/site you need, but is better than imagined.
What happens after your custom site is live? We offer stellar ongoing maintenance and enhancement plans to keep things humming along, relieving you of the stress of managing every little Drupal detail. We also submit your site to the Drupal open-source community – we love adding great ideas to this community!
Sound like a plan? Great! Send us a message to get started!