Drupal Commerce Developers
Fact: eCommerce is a trillion-dollar industry growing at double-digit percentages each year. There are over 24 million eCommerce sites globally, but less than 3% of those sites make a $1,000 or more in sales.
Drupal eCommerce Statistics
It's easy to start an eCommerce website, but it's most assuredly not simple to create a financially successful online store. At DrupalPartners, our Drupal eCommerce development team knows what it takes to create and grow an eCommerce website. And that success is built on Drupal Commerce.
---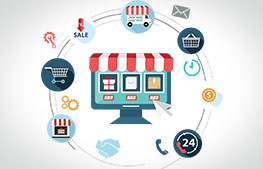 eCommerce Growth & Predictions
As an industry, eCommerce is booming. The first eCommerce site was launched in 1992 – Years later, there are over 24 million online stores. It's projected that online sales will increase by up to 45% in 2016, reaching a total of $327 billion in revenue. And with the aging of Millennials and Post-Millennials, this number is going grow at a blinding pace.
And one of the big drivers of this eCommerce growth: Open source eCommerce platforms like Drupal Commerce.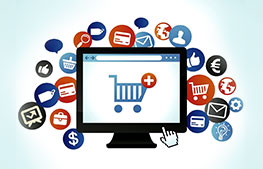 Number Of Drupal Commerce Sites
According to Drupal.org, there are over 64,000 Drupal Commerce sites. And a large number of these sites are in the top 10K/100K of the best eCommerce sites online. Since its launch in Drupal 6, Drupal Commerce has seen mass open source adoption and is the best known commerce solution for Drupal. We solely recommend it to our eCommerce Clients. Check out our Drupal Commerce Case Study for ROI and business proof.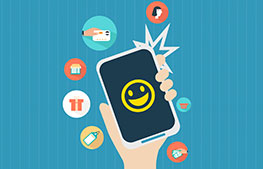 Most Popular eCommerce Industries On Drupal
Drupal Commerce is most used by the Business and Retail Industries. Education and Health & Wellness sites are also successfully using Drupal Commerce to power their online carts.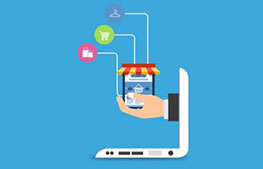 Top Drupal eCommerce Sites
Based on Alexa rankings, these are the top sites (As of Jan, 2016) running Drupal Commerce:
1. motorola.com   2. greatist.com  3. unfollowers.com   4. yourtango.com
Each of these has a great Drupal eCommerce portal! Want more? Here are sites running on Drupal Commerce.
Drupal eCommerce Platform
Our choice for developing a Drupal eCommerce website is Drupal Commerce. However, there are other open source options that integrate well with Drupal. Each platform has pros/cons, but rest assured that our team of Drupal Developers help our customers make the best decision.
Drupal shopping Cart Comparisions
Maintaining, updating and securing a Drupal government website is no easy task. To help, we've created a custom Drupal Support Plan For Government, focusing our time on key areas that governments need to address. Each maintenance plan includes rollover hours, training and custom support options, ensuring your agency site is always up, running and completely secure.
|   | Drupal Commerce | Ubercart | Custom Built |
| --- | --- | --- | --- |
| Price | $ | $ | $$$ |
| Scalability | Highly | Medium | Depends |
| Customizable | Highly | Medium | Depends |
| SEO | Very friendly | Very friendly | Depends |
| Ease Of Use | Friendly | Friendly | Depends |
| #Available Plug-Ins | Several | Some | Few |
| Architecture | Superior | Regular | Inferior |
| Distribution | Yes | No | No |
| Community Support | Best | Ok | None |
| Available Themes | Many | Few | None |
| Recommended: | Yes | No | No |
Cost To Develop Drupal Commerce Site
Building a fantastic shopping cart experience is a must in order to be successful. However, it doesn't have to break the bank. Creating your shopping cart with Drupal Commerce allows you to remain financially viable, while still keeping your site scalable.
Cost For New Drupal Commerce Website
If you're creating your eCommerce website from scratch, here's roughly what you can expect to spend:
| Basic Drupal Commerce Website Cost: $20k-$40K | Custom Drupal Commerce Website Cost: $50K-$100K |
| --- | --- |
| Less than 6000 SKU's | More than 6000 SKU's |
| Latest version of Drupal Commerce | Advanced SEO |
| Install a theme | Inventory system or POS integration |
| Simple design implementation | Multilingual store |
| Transactional email creation | Custom shopping cart designs |
| Integrate payment processor (Authorize.net) | Custom images |
| Alternative payment methods (PayPal, Amazon, Google) | One page checkout |
| SSL implementation | Wholesale/partners option |
| Product and category setup and configuration | Advanced reviews |
| No back office system integrations | Auto complete search |
| Testing | Registry |
| Basic shipping & tax configuration | Advanced shipping |
| Internal quality assurance (QA) | Blog and social media integration |
| - | Back office system integrations |
| - | Internal quality assurance (QA) |
| - | Code documentation |
| - | Warranty & Support |
| - | Data migration |
Cost To Migrate To Drupal Commerce
On WooCommerce but want to move to Drupal? Currently using Ubercart but want to get the most our of your store? Then it's time to migrate to Drupal Commerce.
| Features | Migrating To Drupal Commerce |
| --- | --- |
| Up to 1000 products (basic shopping cart) | $20K |
| Custom UI/UX design | $10K |
| Multi-platform selling (Ex: Google, eBay, Amazon) | $5K |
| Accounting Integration (Ex: QuickBooks) | $3K |
| Predictive search | $3K |
| Tax calculations | $3K |
| Automated reviews | $3K |
| Email integration | $2K |
| Shipping integration (Ex: UPS, FedEx, etc.) | $5K |
| Other Features | ~$3K/Feature |
How Long Does It Take To Develop A Drupal
Commerce Site?
Developing a Drupal Commerce site or migrating to Drupal Commerce doesn't happen overnight. Our team of Drupal Commerce Developers get you up and running quick. However, good things take time.
| Type Of Build | Timeline |
| --- | --- |
| Migrating to Drupal Commerce | 3 months |
| Developing new Drupal Commerce website | 4-6 months |
| Drupal Commerce + mobile app | 6 months |
| Advance eCommerce site creation | Contact us for quote |
Drupal eCommerce Development Services
Our Drupal e-commerce developers have been crafting custom shops, carts and payment systems for the past 5 years. We love the ability Drupal gives us to make a great shopping experience a reality. And that reality usually means Drupal Commerce.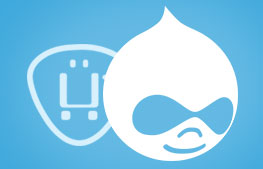 Ubercart To Drupal Commerce Migration
We take the headache and guesswork out of migrating from Ubercart to Drupal Commerce. Our Drupal Commerce Developers ensure that all data, images, prices and logic successfully migrate to Drupal Commerce. Learn more by reading, "Ubercart Vs Drupal Commerce."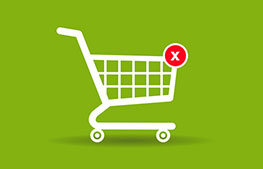 Shopping Cart Abandonment Reduction
New customers always ask, "How can we reduce our shopping cart abandonment?" Because we love our customers, we created a propriety, in-house tool that answers the where/when/why of abandoned shopping carts. Our customers love it.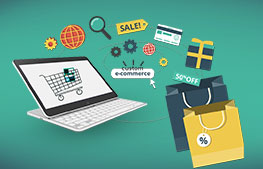 Custom eCommerce Analytics
We make sure that Drupal Commerce is giving you accurate and actionable analytics. We've also created a custom e-Commerce analytics tool. Google Analytics works great with Drupal Commerce, but we've crafted our own tool to help with the analytics job.