About The Webinar
This season, don't miss out on the big and insightful Drupal 9 session!
Around 27% of the Drupal websites running on older versions have migrated to Drupal 9, it is high time you understand why this number is growing exponentially. Another 22% is anticipated to move to the impeccable Drupal 9 as it is the end of days for Drupal 7 and Drupal 8 is no longer supported.
So the question that stands in front of every website running on the older versions of Drupal is that - Are you ready to upgrade to Drupal 9? And if yes, what is the journey to the latest Drupal 9 version be like? Let us explore that in this webinar.
During the webinar, our certified experts will take you on a guided tour of Drupal 9, covering:
The new features and changes in Drupal 9
The compatibility of modules with Drupal 9
The strategies for modernization compatibility
How to assess your website for D9 readiness
A comprehensive guide to a successful Drupal 9 migration
Who Should Attend:
CIOs, CTOs, IT Managers, and Architects
Application Developers
System Integrators
Website owners (Drupal 6, Drupal 7, Drupal 8)
Industry experts (eCommerce Businesses, Government Institutions, Universities, & Non-Profits)
Digital marketers
You will also get an overview of the latest Dries Buytaert conversation with our president Nash Ogden at the Drupalcon meet. Get all your questions answered by our experts during the live Q&A session at the end!
Join us in this webinar as we explore features, migration, and modernization compatibility strategies for your organization.
Hear it from our Drupal Experts.
Our Speakers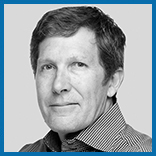 Nash Ogden
President
Nash Ogden is an eCommerce and website personalization veteran with over 17 years of experience. He has helped some of the biggest brands in the world to drive higher website engagement and conversions using his personalization strategies. Nash is currently the website personalization head at DrupalPartners and is highly focused on helping businesses boost their online revenue.
---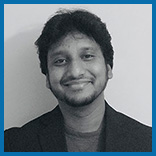 Karthik Kalimuthu
Chief Technology Officer
Karthik Kalimuthu has over 15 years of experience in the software industry and is responsible for all aspects of technical delivery at DrupalPartners. He has led large teams of engineers in building and deploying high-quality Drupal software products. His areas of expertise include Drupal, LAMP stack, Amazon AWS, Google Cloud Platform, Site Reliability Engineering (SRE), and DevOps.
---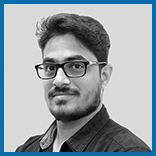 Senthil Kumar
Vice President
Senthil Kumar is a Drupal expert with over 15 years of experience in the industry. He has helped numerous businesses accelerate their digital transformation using Drupal technology, and has a strong track record of delivering successful Drupal projects on time and within budget. As Vice President of Drupal at DrupalPartners, Senthil leads our team of highly skilled Drupal developers to continue providing top-notch Drupal solutions for our clients.
---