Infographics-tag: Drupal 10
June 13, 2023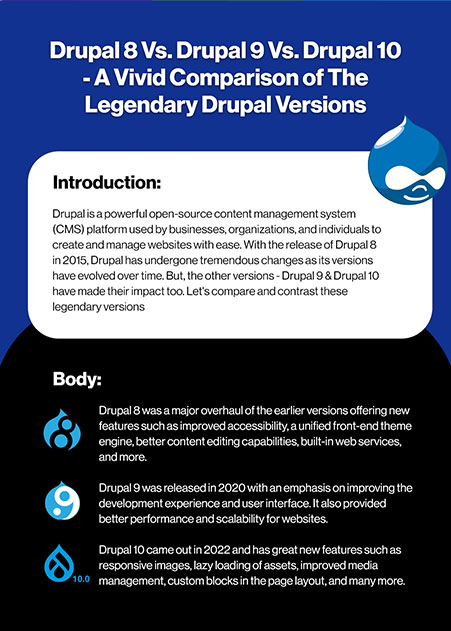 Drupal 8 Vs. Drupal 9 Vs. Drupal 10 - A Vivid Comparison of The Legendary Drupal Versions
Drupal is a powerful open-source content management system (CMS) platform used by businesses, organisations, and individuals to create and manage websites with ease. With the release of Drupal 8 in 2015, Drupal has undergone tremendous changes as its versions have evolved over time. But, the other versions- Drupal 9 & Drupal 10 have made their impact too. Let's compare and contrast these legendary versions.
Self audit your Drupal eCommerce website
Takeaway: Understand why you lose your sale
Download PDF!