Infographics-tag: Web Development
April 26, 2017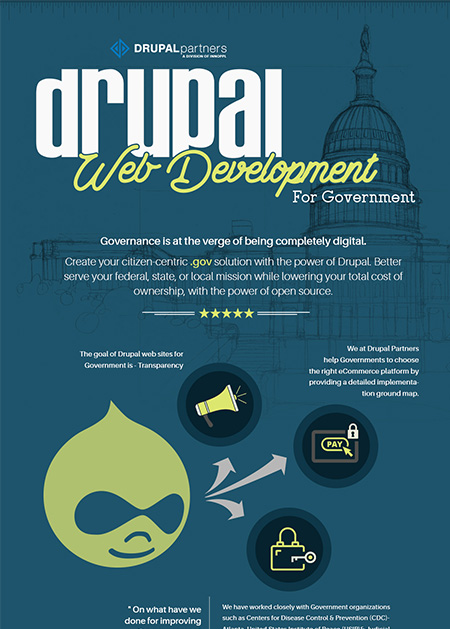 Drupal Web Development For Government
DrupalPartners' offer government organizations a high degree of flexibility for custom website development with secured file access, user forums and intranet. Below is an infograph on how Drupal and DrupalPartners' can contribute to build your government website.
Self audit your Drupal eCommerce website
Takeaway: Understand why you lose your sale
Download PDF!