Infographics-tag: Web personalization
February 19, 2021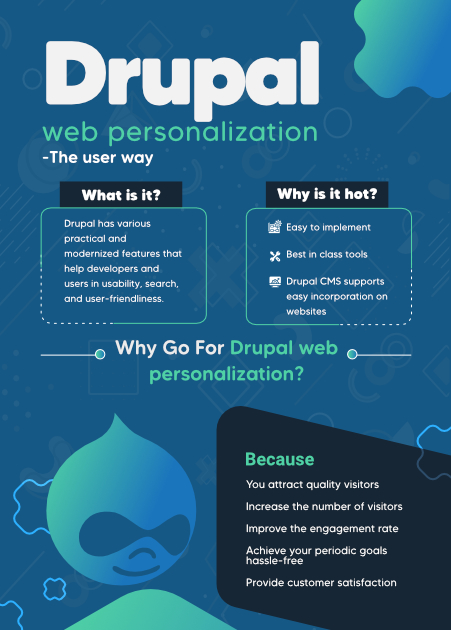 Drupal web personalization - The user way
Drupal Website Personalization lets you create customized experiences for visitors. Besides the fact that it provides a single, broad experience, website personalization, it will also enable your organization to provide website visitors with unique experiences tailored to their needs and wishes. This infographic lists all the critical updates and exciting features of Drupal web personalization.
Self audit your Drupal eCommerce website
Takeaway: Understand why you lose your sale
Download PDF!