- READ TIME: 1 min, 7 sec
Drupal Partners is an Official Sponsor for DrupalCon Seattle 2019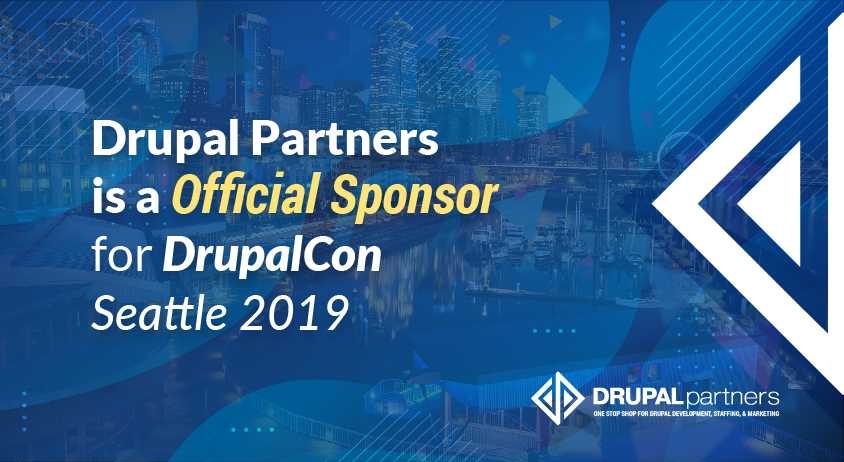 The much-awaited Drupal International conference is finally here! DrupalCon 2019 is all set to take place at Seattle from April 8th to April 12, 2019. We can't be more excited as we are an Official Sponsor for this Drupal mega event. DrupalCon will bring together Drupal developers, Drupal enthusiasts, and users across the globe.
The Drupal Partners team at DrupalCon will have Karthik Kalimuthu, Vice President along with Hamad Zafar, our Marketing Head at booth #418. They will discuss and showcase a plethora of possibilities with Drupal to scale your business. This will include:
Drupal development
Drupal migration along with DMigrator tool process flow
Drupal maintenance scope and
Dedicated Drupal developer model
You can drop by at our booth #418 to meet the team and share your Drupal experience and challenges. We will be happy to assist you and share some of our successful projects and how our Drupal professionals helped businesses reap benefits. We are also looking forward to connecting with like-minded people and increase our Drupal network.