- READ TIME: 4 min, 12 sec
WordPress vs Joomla vs Drupal - A Comparison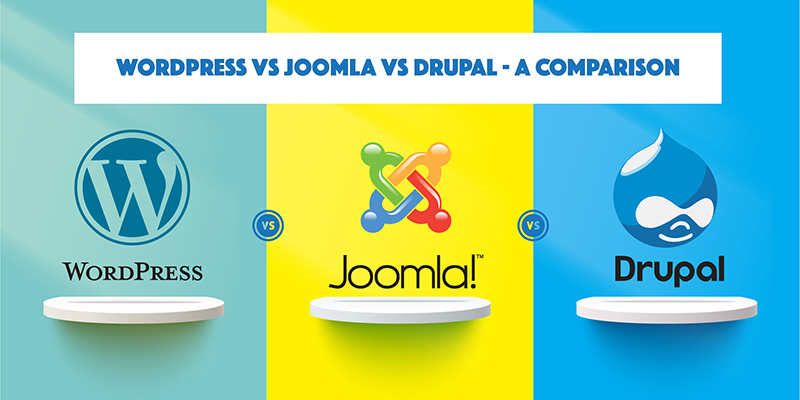 Why did we have to pick WordPress, Joomla, and Drupal to compare and contrast? It's because all three have one thing in common - they are licensed under the GPL to function as open-source free software. Therefore, it is understood that all three are free of charge to download, use, and change the app.
The dawn of the 21st Century marked a new era for content management systems, as Drupal was released by Dries Buytaert in 2001. Following this launch, Matt Mullenweg and Mambo team publicized WordPress and Joomla respectively in 2003 and 2005 - creating an expansive landscape of popular CMS applications.
In just two decades, the advent of content management systems (CMS) has revolutionized website production. Not only is it an efficient, cost-effective solution for non-coders to customize and manage websites with ease and swiftness, but three popular CMS solutions - WordPress, Joomla, and Drupal - have become increasingly commonplace amongst users across all levels. In this article, we will explore their differences in more detail.
What is WordPress CMS?
WordPress is an extensive and free open-source Content Management System (CMS) that began as a blogging platform. As time has gone on, it's developed into much more than just a blog engine - it also offers tremendous content management power. To make sure WordPress works to its fullest potential, you have to install it on a web server first.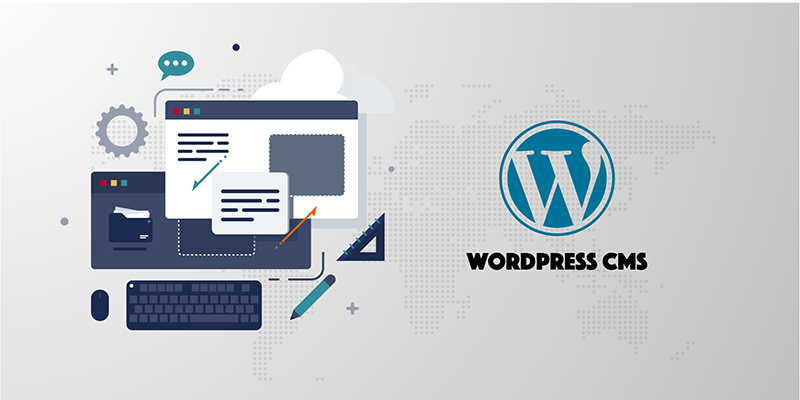 What is Joomla CMS?
With its user-friendly yet powerful features, Joomla is the perfect open-source CMS tool to make website building and custom online application creation a breeze. Even if you have no prior experience or technical knowledge, Joomla provides everything you need for an effortless setup process. Building even the most intricate of websites just became easier than ever with this incredible platform!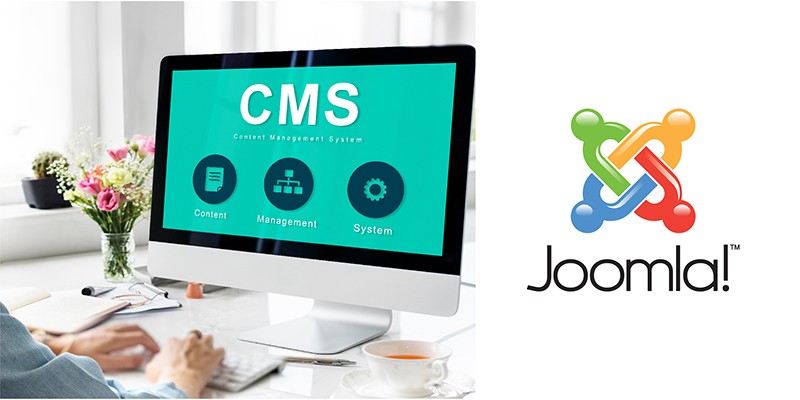 What is Drupal CMS?
With Drupal, you have access to an open-source web development framework that makes constructing an online user base and content management system a breeze. From basic blogs to massive repositories of content used by large organizations - Drupal CMS can handle it all! On top of this, the scalability is truly incredible: high traffic or small websites? No problem.
And with plenty of customizable features and plugins available for those who want extra control over their website design - there's nothing stopping your digital dreams from becoming reality! So what are you waiting for? Take advantage now and reap the benefits later; upgrade your site with improved functionality thanks to Drupal today!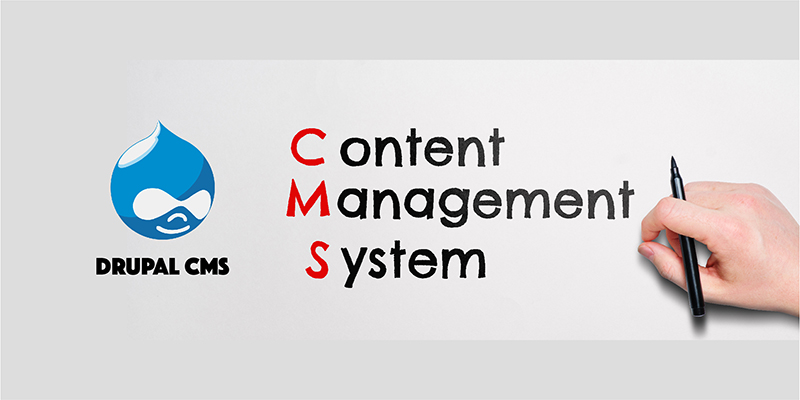 WordPress vs Joomla vs Drupal - A Comparison!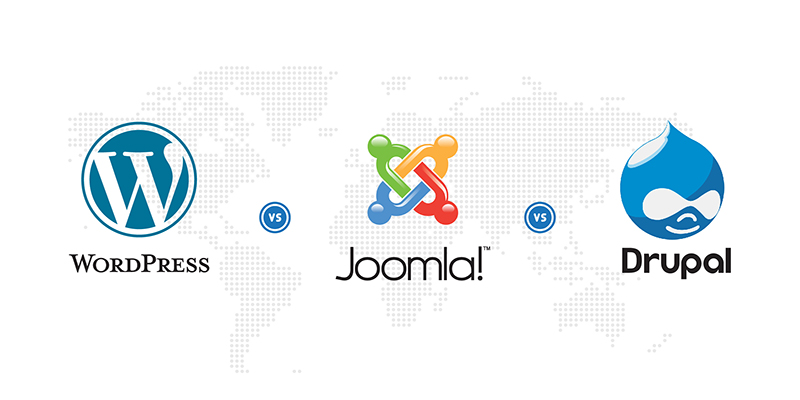 | WordPress | Joomal | Drupal |
| --- | --- | --- |
| Launched in 2003 | Launched in 2005 | Launched in 2001 |
| Founder Matt Mullenwag | Outcome of a fork of Mambo | Founder Dries Buytaret |
| Easiest to master | Intermediate to expert | Requires expert level |
| Memory Requirement - 60 MB | 256 MB | 32 MB |
| Create websites or online businesses | Online forums & Product Catalogs | Intranet software & others |
| Best suits to blogs & websites | Consumes resources need tweaks | Supports quicker & slower load times |
| Moderate security | Simple security | Higher security |
| Moderate SEO support | Basic SEO support | Excellent |
| Widget & Plugins | Modules, Plugins & Components | Extension is available (Modules & blocks) |
WordPress vs Joomla vs Drupal - The big small differences that matter!
When comparing WordPress, Joomla and Drupal, the following distinctions are key:
WordPress is a great choice for CMS since it's so effortless and speedy to install. It not only works well for novices, but offers millions of different templates that are easy to customize. For those looking to create an eCommerce shop or social media network, Joomla is the best way as PHP language is relatively straightforward. Drupal comes with plenty of resources; however, it can be used by professional web users and programmers alone.
WordPress and Drupal are known for their prolific SEO capabilities, whereas Joomla offers more fundamental search engine optimization techniques.
WordPress demands a minimum of 60 MB to operate, whereas Joomla requires 256 MB and Drupal necessitates 32 MB for its use.
WordPress is specifically designed to run fluidly with MySQL Database Management Systems, whereas Joomla and Drupal are both compatible with a variety of DBMSs such as MySQL, SQLServer, SQLAzure, PostgreSQL, and SQLite.
When it comes to security, WordPress offers moderate protection while Joomla is on the low end. Drupal stands out as the most secure of them all!
Conclusion
There is no denying that these three platforms are the most popular choices for content management systems today, making whichever of them you choose a great option. As we have explored several distinctive facets between WordPress, Joomla, and Drupal in this article, it's up to you to decide which one best meets your desires.