Wednesday, August 28th, 2019 between 11.00 AM TO 12.00 PM PST / 2 PM EST.
Simplified and Cost-effective Drupal 8 migration - Experts Approach
Transitioning to Drupal 8 is mission critical
Drupal 7 is sunsetting and will reach its end of life by 2021. There is immense pressure to transition to the upgraded version. And the biggest challenges facing users of Drupal 7 is migrating without losing data or tons of money. This webinar addresses these pain points.
Gain fresh insights, explore cost-efficient migration techniques and know why now is the best time to kickstart your migration efforts.
Join our Drupal migration experts for a deep-dive session on Drupal 8.
Key points that'll be discussed:
Advanced techniques to move your information, database and users
How our built-in plugins save costs
Tips to meet development goals and transition deadlines
Best practices for data security
Why Drupal 8 and how it can help you save costs and effort
Who'll benefit by attending this webinar:
Drupal site owners
eCommerce businesses that run on Drupal commerce
Drupal powered educational institutions
Fin-tech companies
E-learning portals that operate on Drupal
Hear it from the experts
Our Drupal development and migration experts will share proven upgrade and migration techniques that'll help you drive down costs, data loss risks and downtime.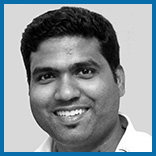 Satish Kumar
Technical Architect
He has over 15 years of experience in the eCommerce space and is a Drupal upgrade and migration expert. He has deployed efficient engagement models for Drupal 8 migration and has spearheaded 30+ large migration projects. He has improved traffic and conversions for Drupal commerce businesses.
---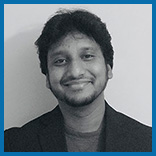 Karthik Kalimuthu
Vice President
He is the vice-president of Drupal Partners and has extensive experience in working with the Drupal platform. He has built custom modules and themes for all versions of Drupal. He has also migrated sites built on different frameworks to Drupal. He's a database migration expert with 10+ years of experience.