Thursday, December 16thth, 2021, between 11.00 AM TO 12.00 PM PST / 2 PM EST.
Transform your Drupal website for amazing digital experiences
It is the best time of the year to consider updating your lower version of the Drupal website to the latest D9. What to expect when you have successfully updated? How to accomplish fast and easy Drupal migration for your site?
This webinar will enlighten you on:
What Drupal End Of Life means and why it's such a big enchilada
With Drupal 7's end-of-life nearing in November 2023, Drupal 8's end of life on November 2nd, 2021, and Drupal 6 has already reached its end of life and is no longer supported. The need of the hour for lower version Drupal websites is to start migrating to Drupal 9 without any further ado.
Drupal 9. Prepare To Continue The Journey
Drupal 9 has been here for a while now. By upgrading to Drupal 9, your website will circumvent future upgrade hiccups for the following years to come. Go ahead and effortlessly jump from Drupal 6/7 to Drupal 8.
How DrupalPartners can accelerate your migration
The clock has already started ticking away; getting an expert opinion on migrating from your website from Drupal 6/7/8 to Drupal 9, benefits, costs, and time involved will help you make informed decisions.
What you'll get:
Expert insights and solutions to all your Drupal Migration related problems
A 30-minute FREE consultation with our Migration experts
Industry's best Drupal migration practices and strategies
Free access to learning resources on eCommerce ERP integration
Attain 3X user experience post-migration, upgraded security aspects, induced SEO rankings
Steer clear from data loss problems and get exceptional marketing ideas
Who is this webinar for?
CTO, Drupal site owners, Drupal developers, Marketers, eCommerce Businesses, Educational institutions powered by Drupal, and more.
Featured Speakers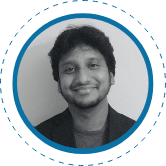 Karthik Kalimuthu
Chief Technology Officer
Karthik Kalimuthu is the vice-president of Drupal Partners. With extensive experience in the Drupal platform, he has built custom modules and themes for all versions of Drupal. His accomplishments also include migrating Drupal 6/7 to Drupal 8/9 besides migrating different frameworks to Drupal. With 11+ years of experience, his skills are unparalleled.
---