Join our upcoming webinar on "Why Drupal 9/10 is the Ideal Choice for Your Digital Marketing Strategy" to discover the key advantages of using Drupal 9/10 to elevate your digital marketing efforts. Our expert speakers will delve into topics such as enhanced performance and scalability, flexible content management, extensive customization options, seamless integrations, mobile-first approach, robust security measures, and the thriving Drupal community.
Gain valuable insights and practical tips to make informed decisions and take your digital marketing strategy to the next level. Don't miss out on this opportunity to unlock the potential of Drupal 9/10 for your brand's success. Register now and be prepared for a webinar filled with valuable knowledge and actionable strategies.
We will start off by understanding what makes Drupal 9 and 10 different from each other –
Key Features & Functionalities
Security & Compliance Policies
Cost and Ease of Use
Drupal 9's key initiatives that support your digital marketing activities
Drupal 10's key initiatives that support your digital marketing activities
Which version supports the best of your online marketing activities, why & much more
You should attend the Free Webinar, if you are one of the -
Drupal Website owner/business leader/marketer
eCommerce business powered by Drupal commerce
Drupal-based EDU
E-learning portals that run on Drupal
Sales leader
+ the person who is looking for innovative ways to boost their Drupal website
What else does the webinar cover?
Free 30-minute on-demand consultation with the speakers.
Free 1:1 consultation with Drupal experts to determine your requirements.
+ Webinar Q&A session at the end of the webinar
Our Speakers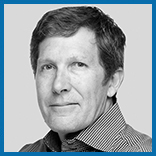 Nash Ogden
President, DrupalPartners
Nash is a 17+ years veteran in the eCommerce and website personalization space. With a proven track record of success with some of the world's leading corporations, he now leads DrupalPartners' website personalization unit and is dedicated to helping businesses maximize their online profits through innovative strategies. By leveraging his expertise in boosting engagement and conversions on websites, he provides brands with that extra edge needed for them to stay ahead of competition!
---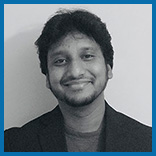 Karthik Kalimuthu
Chief Technology Officer, DrupalPartners
Karthik is a tech-savvy and an experienced Drupal Developer with a demonstrated history of working in the digital marketing industry. He is passionate about developing creative solutions that are customer-centric and have a strong focus on ROI. With his expertise in Drupal 9 & 10, he provides clients with comprehensive knowledge about the best practices and strategies to define their digital marketing goals.
---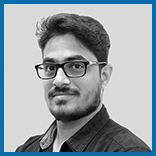 Senthil Kumar
Vice President, DrupalPartners
Senthil is a technology expert in the digital marketing space. He is a creative and innovative thinker with a wealth of experience in developing customer-centric solutions for businesses. He has a strong experience in Drupal 9 & 10, and is known for his ability to streamline processes and boost ROI. With his extensive knowledge, Senthil helps brands reach their digital marketing goals.
---