Migrate your website to the latest Drupal 9 for amazing digital experiences
 
Migrating is one of those tasks you might feel uncomfortable doing, but it's also pretty straightforward if done correctly with just a few steps in between!
You may now be up and running on Drupal 9, which will give your website enough momentum to build a customized site without concern about previous compatibility issues getting in the way anymore - so don't wait another day before beginning.
Join us for this illuminating webinar to discover how Karthick Kalimuthu would upgrade your CMS to Drupal 9 without losing altitude.
This webinar will educate you on the following lines:
 
What Does Drupal End Of Life Mean To Your Website?

More than 61% of Drupal websites are still powered by Drupal 7. Therefore, it is essential to upgrade. With Drupal 7's end-of-life set for November 2023 and Drupal 8 ending in November 2021, the necessity of migrating to Drupal 9 immediately arises.
 
Drupal 9. The Way Forward!

Drupal 9 has been out for quite some time now. From Drupal 6/7 to Drupal 8 is a simple procedure. Then it is easy to go on to the latest version. Upgrading to Drupal 9 will minimize future upgrade problems for years to come and open up for new opportunities like never before.
 
How DrupalPartners Helps Websites

DrupalPartners is a technology partner that offers scalable technologies so partners can concentrate on innovation and offering value to customers. DrupalPartners' migration services provide power for Drupal websites at all scale levels, from profitable significant traffic to infrequent interaction.

DrupalPartners feels that the assistance they provide validates the platform's enormous potential to assist customers in transitioning to this highly desired open source while also keeping up with the quick rate of technological progress.

There is ample time left; obtaining an expert viewpoint on migrating from Drupal 6/7/8 to Drupal 9, advantages, expenses, and time required will help you make informed decisions.
 
What you'll get:
What's new in Drupal 9

The myths about Drupal 9 migration and revealing how it has unfolded to meet business needs like never before

How to successfully upgrade to Drupal 9

Pre consideration on security, performance, and integrations

A FREE 30-minute Consultation with the experts
Who is this webinar for?
Drupal6/7/8 website owners
Drupal Developers
Drupal Digital Managers / Marketers / Enthusiasts
Drupal Industry Experts
eCommerce Businesses
Government Institutions, Universities, & Non-Profits.
Hear it from our Drupal Experts.
Our Speakers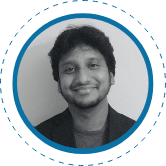 Karthik Kalimuthu
Chief Technology Officer
Karthik Kalimuthu is on the lookout for cutting-edge technologies that will help Drupal websites succeed in today's ever-changing and competitive digital world. He has developed bespoke modules and themes for all versions of Drupal after being a chief technology officer, intuitively analyzing migration metrics.
---