Wednesday, February 13th, 2020 BETWEEN 11:00 AM TO 12:00 PM PST / 2 PM EST.
Migrate, Maintain & Secure Your Drupal Site With Winning Strategies for 2020
Drupal Winning Strategies To Dominate 2020
In the New Year - 2020, is your Drupal website challenges revolving around migrating to the latest platform, sufficing security compliance, and maintaining the site as the top-yielding platform for your business. Well, our Drupal experts will uncover winning strategies for you on how to cut through the click-throughs to pinpoint and convert people who are ready to engage.
Adopting the new trends and implementing appropriate techniques will put you in front of the competitors and late adopters. Register for the free webinar and learn about the advantages and other determining factors.
Key Points That Will Be Discussed The Webinar
Increasing site performance by migrating to the latest Drupal platform with zero downtime
Improving your website's security readiness
Maintaining the security posture of your website
Using Drupal data to personalize messaging to get users engaging
Generating more leads, increasing retention and supporting new market growth
Integrating 4X sales and conversions by ABM (Account-Based Marketing)
Who'll benefit by attending the Drupal webinar:
eCommerce Entrepreneurs / Decision-makers
eCommerce Marketing Strategists
eCommerce Marketers
eCommerce Sales managers
eCommerce Project managers
Online Merchandisers
Hear it from the experts
Our Drupal development and migration experts will share proven upgrade and migration techniques that'll help you drive down costs, data loss risks and downtime.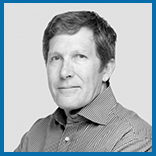 Nash Ogeden
The Business Guru
Nash is a startup mentor and marketing guru. With 20+ years of robust experience, he is passionate about online marketing and development, conversion rate optimization, and other stuff related to increasing client's online revenue.
---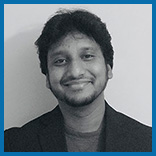 Karthik Kalimuthu
Vice President
He is the vice-president of Drupal Partners and has extensive experience in working with the Drupal platform. He has built custom modules and themes for all versions of Drupal. He has also migrated sites built on different frameworks to Drupal. He's a database migration expert with 10+ years of experience.