What will you learn?
1. Budget-Friendly Upgrading Techniques with Drupal
Drupal is celebrated for its versatility and reliability. Learn how to upgrade to the latest version of Drupal without breaking the bank, using innovative strategies that ensure a seamless transition.
2. Enhanced Security without the High Price Tag with Drupal
Guided by industry leaders, you will learn how to fortify your Drupal site's security. Implementing essential and cost-effective security measures can protect your valuable data by staying within your financial resources.
3. Steps to Boost Your Conversions (but not your budget) with Drupal
With Drupal's powerful optimization tools, personalized user experience, effective CTA integration, and streamlined e-commerce solutions, you will learn practical techniques to transform your traffic into loyal customers – all while keeping costs under control.
4. High-performance at No Expense with Drupal
Our speakers will guide you through the performance enhancement tools in Drupal. Using real-life examples and actionable insights, you will learn how to substantially increase the speed and responsiveness of your site without sacrificing quality or user experience.
5. The Revenue Acceleration Roadmap with Drupal
Whether you're aiming to optimize existing income channels or explore new avenues for growth, our speakers will provide you with actionable insights and tools to expedite your revenue generation. They will also offer you a sustainable and robust roadmap to financial success.
Key Topics
Cost-Efficient Upgrade Techniques
Expert Guidance on Performance Enhancement
Affordable Security Solutions
Streamlined Content Strategy
Community Engagement Opportunities
Exclusive Tools and Resources
Sustainability and Scalability
Real Impact on Performance
Interactive Q&A Sessions
Suitable for Beginners to Experts
Ideal Participants
CTOs and IT Decision-Makers
Drupal Developers and Engineers
Content Managers and Strategists
Digital Marketing Professionals
Small to Medium Business (SMB) Owners
E-Commerce Executives
Educational Institutions
Non-Profit Organizations
Web Administrators
Additional Highlights
Webinar Q+A session at the end of the webinar
1:1 consultation with Drupal professionals to evaluate your unique needs
Free toolkit for seamless upgrading and performance boosting
Our Speakers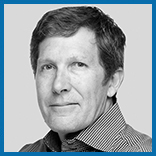 Nash Ogden
President, DrupalPartners
Nash is a 17+ years veteran in the eCommerce and website personalization space. With a proven track record of success with some of the world's leading corporations, he now leads DrupalPartners' website personalization unit and is dedicated to helping businesses maximize their online profits through innovative strategies. By leveraging his expertise in boosting engagement and conversions on websites, he provides brands with that extra edge needed for them to stay ahead of competition!
---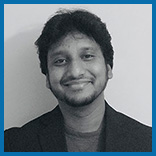 Karthik Kalimuthu
Chief Technology Officer, DrupalPartners
Karthik is a tech-savvy and an experienced Drupal Developer with a demonstrated history of working in the digital marketing industry. He is passionate about developing creative solutions that are customer-centric and have a strong focus on ROI. With his expertise in Drupal 9 & 10, he provides clients with comprehensive knowledge about the best practices and strategies to define their digital marketing goals.
---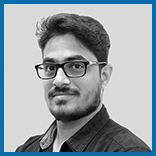 Senthil Kumar
Vice President, DrupalPartners
Senthil is a technology expert in the digital marketing space. He is a creative and innovative thinker with a wealth of experience in developing customer-centric solutions for businesses. He has a strong experience in Drupal 9 & 10, and is known for his ability to streamline processes and boost ROI. With his extensive knowledge, Senthil helps brands reach their digital marketing goals.
---