Drupal 10 rolled out on December 14th of 2022!
With that, came a lot of changes and new features that are sure to make Drupal 10 the go-to platform for sites in 2023.
This webinar will analyze the key features of Drupal 10 and explain why it is such an attractive platform for site builders. We'll also talk about how Drupal can be used to create robust and secure websites, as well as how it stands up against the competition.
We'll cover topics such as:
What is Drupal 10 and why should you use it for your site in 2023
How to install, configure, and maintain a Drupal 10 website
The new features of Drupal 10 that make it stand out from other content management systems
How Drupal 10 helps create a secure, robust website
How to use the new tools available in Drupal 10 to build an engaging user experience
The competition and how Drupal compares to other platforms
And more!
By the end of this webinar, you'll have the knowledge and resources necessary to start building a cutting-edge website with Drupal 10.
Don't miss out on this opportunity to learn about the future of web development in 2023! Register now for Unboxing Drupal 10: The Future of Drupal Sites in 2023. See you there!
Who Are Invited For The Webinar?
Drupal Website owner/business leader/marketer
eCommerce business powered by Drupal commerce
Drupal-based educational institution
E-learning portals that run on Drupal
And, if you want to enhance your knowledge of Drupal's latest version from a business perspective
Don't pass up this extraordinary opportunity! Sign up now to secure your spot in the FREE WEBINAR!
Join us for a comprehensive session on Drupal 10 and uncover why migrating to the latest version is fundamental. We'll assess its benefits and drawbacks, get acquainted with its requirements for installation, analyze cost-effective pricing options, and discover additional incentives for upgrading – plus you will be gifted some extraordinary surprises at the end!
Don't miss out on this opportunity to learn about the future of web development in 2023! Register now for Unboxing Drupal 10: The Future of Drupal Sites in 2023. See you there!
Our Speakers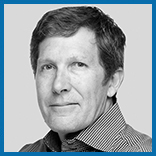 Nash Ogden
President
With 17+ years of experience in eCommerce and website personalization, Nash Ogden has lent his expertise to some of the largest companies worldwide. Now leading DrupalPartners' website personalization unit, he is committed to aiding businesses to bolster their online income through using creative strategies. He empowers brands with a competitive edge by merely boosting engagement and conversions on their websites!
---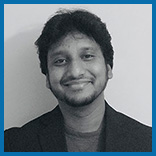 Karthik Kalimuthu
Chief Technology Officer
With more than a decade and a half of experience, Karthik Kalimuthu is unmatched as an expert software developer. As the leader of technical delivery for DrupalPartners, he has directed teams to produce sophisticated products utilizing skills such as Drupal, LAMP stack, Amazon AWS,, Google Cloud Platform, Site Reliability Engineering (SRE), and DevOps technologies. His remarkable know-how ensures consistent phenomenal outcomes!
---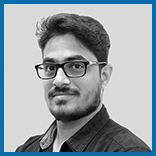 Senthil Kumar
Vice President
With an impressive fifteen years of Drupal expertise, Senthil Kumar is a true virtuoso in the field. He has advanced numerous companies to reach their digital transformation objectives through his inventive use of Drupal technology and remarkable history of projects finished punctually and within budget parameters. As Vice President at DrupalPartners, Senthil leads our extraordinary development staff to produce top-notch solutions for patrons leveraging this powerful platform - fortifying our quality criteria with every single undertaking!
---