Infographics-tag: Holiday preparation
November 22, 2016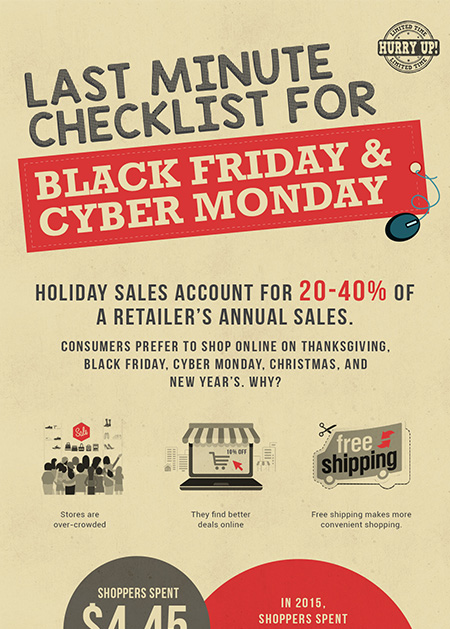 Last Minute Checklist For Black Friday & Cyber Monday
The holiday season is kicking off this week. In 2015, shoppers spent $4.45 billion on Black Friday and Thanksgiving. The holiday season is the ideal time for online stores to make extra sales and huge profit. Our infographic has a last minute checklist for you to have successfull Black Friday and Cyber Monday sales this year.
Self audit your Drupal eCommerce website
Takeaway: Understand why you lose your sale
Download PDF!