About the client
The client, the Center for Teaching Quality, is a nonprofit organization dedicated to improving the national support system for public education. Since the client had a limited number of in-house developers to enhance their Drupal website, they sought out for a professional and qualified technology partner. After a full-fledged search, they deemed DrupalPartners to be their best fit because of to our expertise and subject matter knowledge in the Drupal platform.
CTQ - Their vision is a high-quality public education system for all students, driven by the bold ideas and expert practices of teachers and they needed the right tool to do that.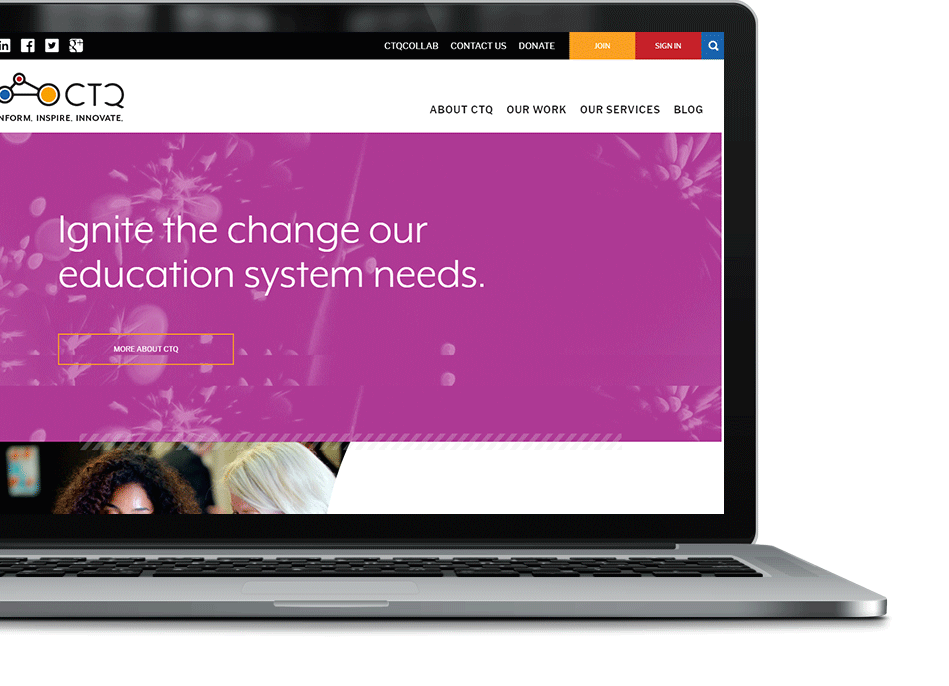 What we did?
Improved the website's UI/UX after they migrated to Drupal
Custom modules to simplify the back-end administrative process
Implemented features to ease client's business process
About the project
A nonprofit initiative started to help teachers around the world to collaborate, knowledge share, innovate new teaching techniques and coping mechanisms.They are deeply involved in improving the teaching industry by implementing policies to demonstrate the passion for the unique service.
Their vision is to expose bold ideas and expert practices to the growing numbers of teachers from around the world.
---
Improved Site
Navigation
Improved User
Engagement Rate
How our new features impacted their business
CTQ had migrated their website even before they reached out to us. We cleared up the entire website and created custom modules to make their website fully functional once again.Also, the website was extremely difficult to navigate with features that were difficult for new users to understand. Our UI/UX developers came up with intuitive solutions to make their process simple and efficient. The client is extremely happy with the feedbacks they received from the end-users after the new features went live.