- READ TIME: 1 min, 10 sec
Administering Students And Faculty Members With Better Digital Engagement Using Drupal [White Paper]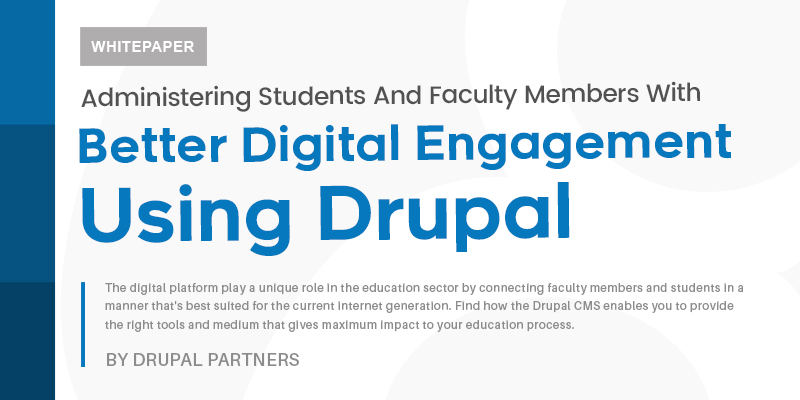 The Drupal CMS is one of most preferred platforms for higher education websites. If you look at the statistics, 26% of all university websites are running on Drupal. This clearly shows the dominance of Drupal in the higher education industry where security and user engagement plays an important role.
Challenges Faced By Higher Education Websites
University websites not only play the role of providing information about the various courses available and the achievements of the University, it plays a major role in handling the entire education process:
Provide the right platform for students to showcase their talent
Let students engage and interact
Cater to students from around the world
Give the right tool to help students assess their progress
Help professors to monitor students
A secured database to store critical data and plenty more..
The perfect CMS should provide the right digital platform for students and faculty. We believe the Drupal CMS has got what it take and our detailed White paper showcases it. Download our White paper to learn how Drupal has all the right elements that enables the university website to provide the right digital solution that is best suited for the internet generation.