FACT: 26% of all .edu websites run on Drupal. Moreover, 71 out of the top 100 universities are built on Drupal!
The higher education institutions need dynamic sites as students are really fast in adapting to ever-evolving technologies. This brings a great deal of expectation on the university websites to be useful and engaging at the same time.
The university/ higher education website needs the right tools that help in university administration, creating communication portals for students, showcase the achievements of the university and faculty members. University websites can no longer be just an information source, they function as big players in framing the entire education process.
Our Whitepaper shows how the Drupal CMS can help your university's digital strategy by:
Providing the right platform to engage and interact better
Giving remote lessons and online classes for students from around the world
Providing the right tool to help students assess their academic progress
Monitoring students' progress effortlessly
Providing a secured database to store academic information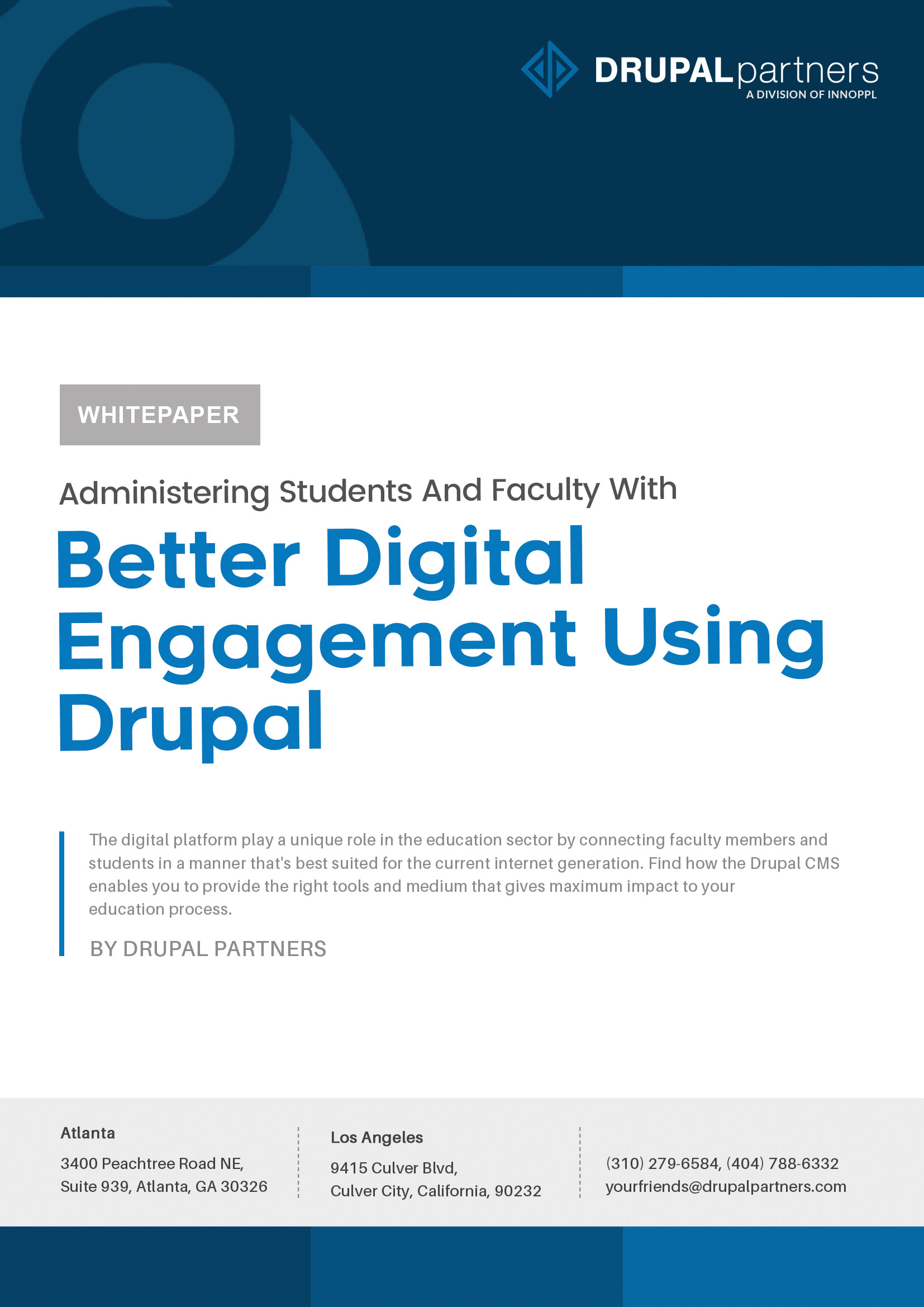 Download this whitepaper & discover how we assist our clients.