- READ TIME: 0 min, 46 sec
Happy Holidays From DrupalPartners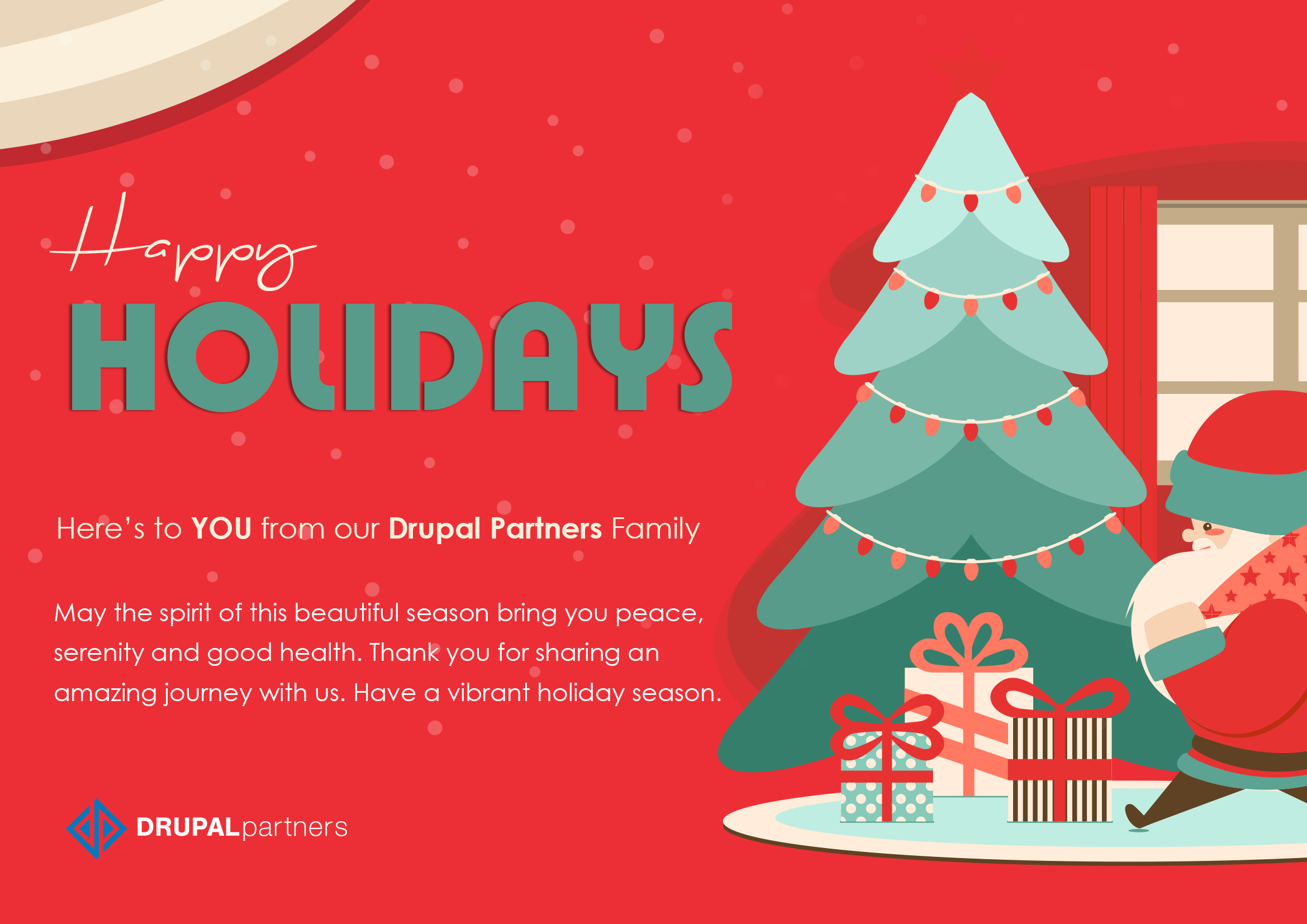 It's here! Yet another season of jingling bells, Santa Claus, yummy cakes, snowmen, long shopping hours, carols and all the holiday glory. Before we get into the actual holiday mood, our Drupal developers and the entire Drupal Partner's team want to thank our clients, friends, family and well wishers for being a part of our family.
This year was extra special and dear to us – New clients, new hires, and new growth and, of course, the new release of Drupal 8! We hope this holiday will be as wonderful for you and yours as this year has been for us.
Wishing you season's best greetings! Have an amazing holiday season filled with loads of fun, laughter and joy!