About the client
Big Fundraising Ideas has been helping schools nationwide raise millions since 1999. They offer 100+ fundraising programs, including brochure fundraisers, online fundraisers, and direct sale fundraisers. Their fundraising options include online fundraisers and direct fundraisers.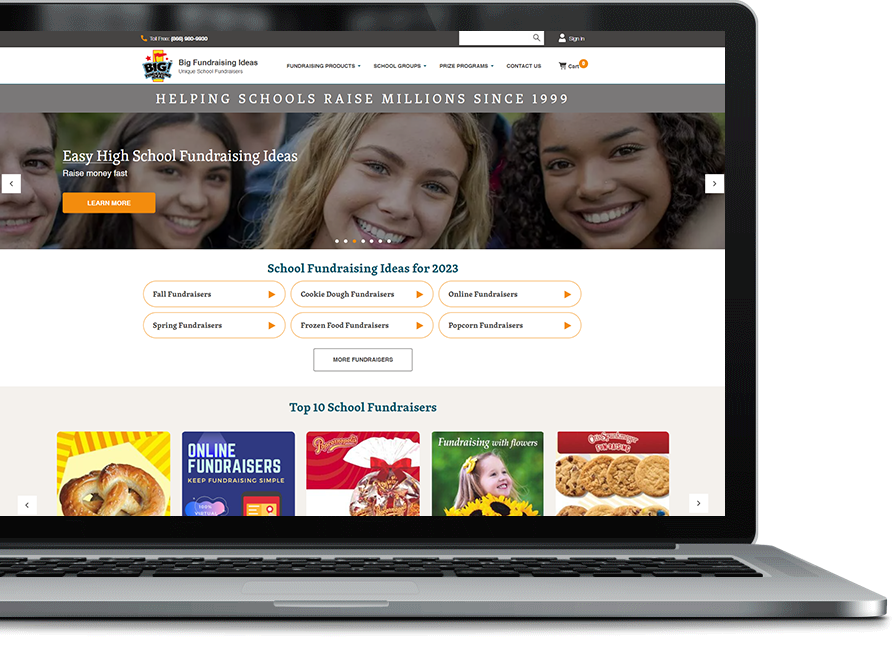 What we did?
Upgrading from Drupal 7 to Drupal 9
Verifying all elements, data, and code for compatibility with the new version
Preparing composer.json & composer. lock for the upgrade
Importing existing content into the upgraded website
Testing and troubleshooting - Results Achieved
About the project
Thanks to our successful Drupal upgrade, Big Fundraising Ideas can now provide faster access to its users by improving page loading speed and improved user experience. With the help of the latest security measures and updates, our client can rest assured that their website is secure and protected from malicious content. The upgrade has also boosted the site's scalability, making it easier for developers to create custom applications.
We are proud to have successfully completed a seamless Drupal 9 migration for Big Fundraising Ideas.
---
Easily Manage Increased Web Traffic
Streamlined Website Performance
---
Client's challenge
Big Fundraising Ideas was determined to migrate from Drupal 7 to the latest Drupal 9.5.2. This task required an extraordinary amount of custom-built modules and code as well as years' worth of content needing relocation; it posed an immense challenge like no other.
Download Case Study
Download our e-commerce case study to know more
45% Increase in Ad Revenue
100% Reduced Spam Signups
3X Improved Search Result Visibility
How the features impacted the client's business
Our team of developers completed the website's transition to Drupal 9 seamlessly and timely. All modules, both core and contributed, were compatible with the new version, while there was no issue involving broken links or other errors. Plus, all functionalities on the migrated site ran properly in its latest iteration!
As a result of the migration process, website traffic has dramatically increased without any disruption or downtime in services. This provided users with an improved and much smoother experience on the site, ultimately increasing usability for everyone.