About the client
"Outside Television is the only national programming network dedicated to the active outside lifestyle and the more than 141 million Americans who regularly participate. Based on Outside Magazine, its critically acclaimed brand dedicated to the active lifestyle embracing content based on running, biking, skiing, sailing, kayaking and any other adventures involving wind, water, snow and terrain; as well as the full spectrum of people's lives who engage in them."
OutsideTelevision.com is a Drupal website owned by the client. They host original HD videos on Brightcove and also share relevant content from other hosting sites like YouTube, Dailymotion, etc.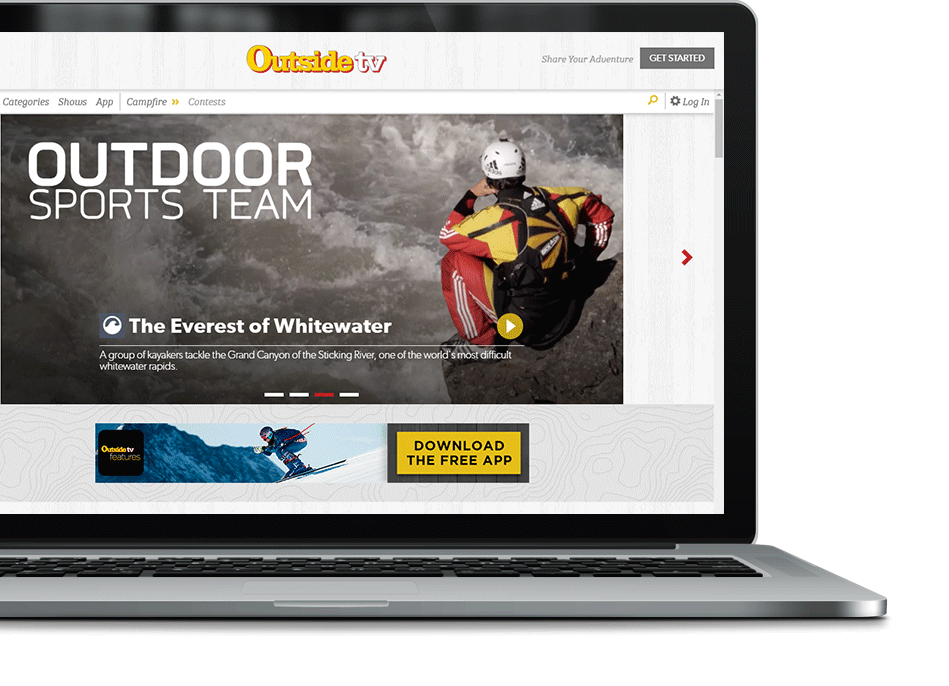 What we did?
Improve page loading using MaxCDN and moving to Pantheon.
Cleaned up the website by updating modules and codes.
Created custom features to upload and schedule video releases.
About the project
The client's website had frequent downtimes and terrible loading time.During some bad days, the site was down multiple times, which affected the client's business and ad revenue. Also, the website was not completely responsive and provided bad UX to users accessing their content using a phone or tablet. The back-end was another issue as site content addition was not user friendly which made site management a huge headache.
---
Improve Page
Speed
Improved Site
Performance
---
Client's challenge
The client's site experienced downtimes frequently, sometimes several time during the same day, and during hours that usually saw the highest traffic.
Download Case Study
Download our e-commerce case study To Know More
3X Increased Media Loading Speed
2.5X Increased Page Speed
99.8% Site Now Maintains Uptime
How we solved the client's problem
We had to analyze the various bottlenecks that affected the site's functionality.The major problem was the site outage as the client couldn't afford to have any more downtime. We performed an extensive code review to identify the major flaws it held. We noticed that the home page was coded to be as one huge file, so we split it up into multiple modules and set it to load one after another, so the site loads quickly. This not only resolves the site downtime issue, but also improves the page speed considerably.
We also set them up with Pingdom to receive instant downtime alerts. Used MaxCDN to distribute the site across a network of servers to further improve their loading time. We took up the DFP ad management for the client and also created custom functionalities to seamlessly create news feed to their partner channels.