About the client
For two decades, Quake Global has taken the lead in encompassing Internet of Things (IoT) technology to manufacture personalized services and devices for a wide range of clients. Their clientele ranges from automotive, oil and gas, construction, and logistics industrial sectors to security systems, healthcare management & assisted living industry. Since 2017 they have been providing their expertise to European companies as well!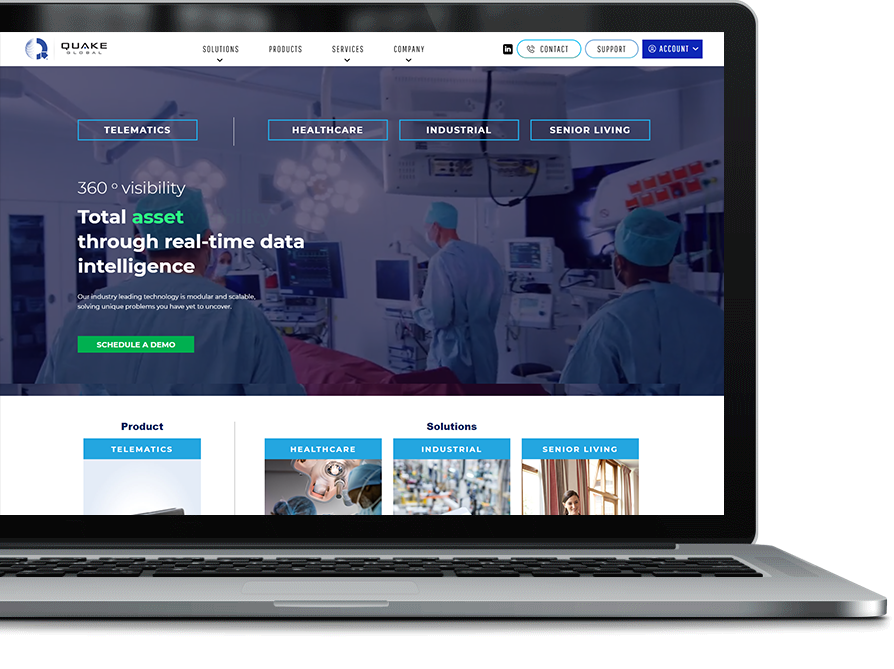 What we did?
Added structured data to the code
Made it user-friendly in every aspect
About the project
By leveraging tailored Drupal support, Quack Global's Internet of Things website accuracy has been enhanced to a new level. We have seen an impressive increase in performance and customer satisfaction as our team works diligently on this project using the latest technologies available. With our devoted Drupal experts consistently providing top-notch solutions, we guarantee improved precision for your connected device projects!
---
Improved Search Engine Rankings
Optimized for Speed and Performance
---
Client's challenge
In order for Quake's solutions to successfully integrate with the external networks and systems, a precise and dependable web-based system was needed. That's why they created a website that allows them to provide their customers with an all-encompassing user experience across each of their pages.
Download Case Study
Download our e-commerce case study to know more
Increase in SEO Rankings by 40%
Enhanced User Experience by 25%
Increase In Revenue by 40%
How it impacted our client's website performance
Because of the improvements attributed to DrupalPartners' team, Quake Global was able to expand its customer base and generate more revenue. Their solutions were tailored specifically for their customers' needs yet still remained within budget. We are deeply appreciative of the reliable assistance they provided, which produced such exceptional outcomes!