- READ TIME: 12 min, 27 sec
The Advanced Drupal SEO Checklist To Boost Website Traffic In 2022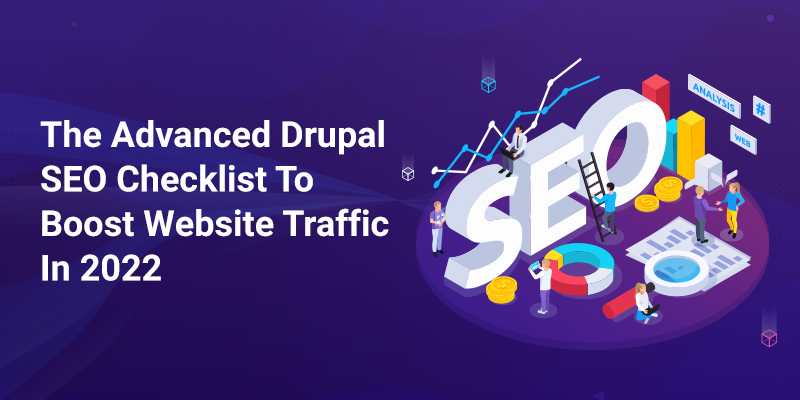 Drupal is one of the world's most popular open-source content management systems. While it offers great flexibility and power, many SEO enhancements can be made to help boost website traffic.
In this blog, we will outline an advanced Drupal SEO checklist that you can use to improve your website's search ranking and visibility. Using these tips, you can help ensure that your Drupal website is getting the attention it deserves from potential customers and clients.
Thanks for reading!
Drupal SEO Health Check-up
The first approach is to run an SEO health checkup. Several free online tools will provide you with fast results to begin as a basis for your SEO efforts.
Set up - Google Search Console account for your website to have access to:
How many pages are indexed in Google?
What words are being used to search your site?
What is the bounce rate of users who see your site when searching for specific keywords?
By default, Google does not show exact search volumes. You can enable this feature in Search Console to know how many people are actually looking for the topics you are covering.
You can get information on how potential customers find your site, the keywords they are using to see you, what search engine results page (SERP) position you are getting for specific keywords, the click-through rate (CTR), and more. The CTR gives you critical insight into which organic search terms are popular and which ones are not.
Knowing how users find your site based on their keywords is invaluable for spotting potential problems or opportunities (e.g., search terms that need to be added, better focus on topics). Bing Webmaster Tools has many of the same features as Google's Search Console; Bing also tracks indexed pages in their index, which is a good indication of keyword performance.
Google Analytics is the industry standard for web traffic analysis. You can use it to determine
How much traffic your site is getting
Where the visitors are coming from
What pages they are looking at on your website, and more.
Drupal modules such as Views and Rules can help you segment and report your site's traffic.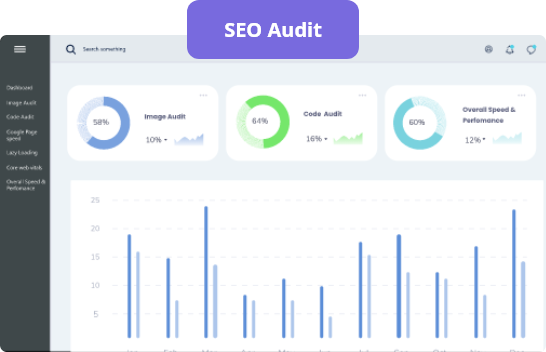 Want A Free SEO Health Checkup -
TRY HERE
Review Drupal Website Links
While much of SEO is about making your site better, it also requires keeping track of any links that point to your website. While not all incoming links are equal, they can still have a notable impact on on-site visibility and overall rankings in search engines.
Link building helps find high-quality websites that are relevant to your industry and get them to link back to your site. It can take time, but it is an integral part of SEO best practices.
To help you quickly identify links that should be monitored, use Ahrefs Site Explorer. This tool makes it easy to find links pointing to your website and the sources that are sending traffic. Use this information to help build better link campaigns.
Research Drupal Website Keywords
Keyword research is fundamental to SEO. You need to know which keywords your target audience uses when they search for the topics you cover. Tools like Google Trends and Keyword Planner can provide insights into how often people search for specific keyword phrases.
Use the suggestions from tools like Google Keyword Planner, KW Finder, Google Trends, Moz, and WordTracker.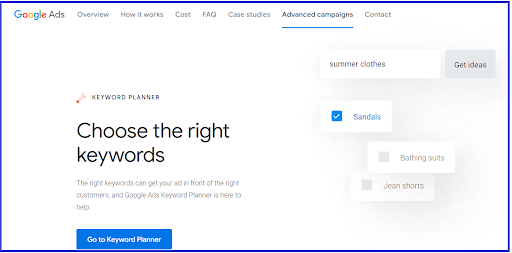 Monitor Competition
Competition is fierce in search engine rankings, so you need to stay on top of other websites to succeed.
Tools such as SEMrush provide valuable insights into how your competitors rank for specific keywords and who is linking to them.
You can use SEMrush or other competitive research tools to get insights into your competition by:
Keeping an eye on what content others are using to stay relevant, up-to-date, and authoritative Identifying what keywords they are targeting Understanding which links they are getting and the types of sites linking to them.
Social media platforms such as Facebook, Pinterest, and Twitter offer their analytics tools. These are good resources for determining the volume of traffic you are getting from social media and which content is being shared.
New Compelling Content
Your website content must be attractive for your target audience and search engines. To do this, you need to know about your website visitors' pain points and provide the information they are looking for.
Use tools like Qualaroo or Crazy Egg to get insights into site visitor behavior and their feelings on particular topics. This can help give insight into what topics to focus on and which information is most useful for your audience.
SEO tools are becoming increasingly popular due to Google's increased scrutiny on websites it can't crawl or understand. Tools like Moz, Ahrefs, Majestic SEO, and SEMrush offer insights into how you can improve your website's visibility and performance.
By tracking a subset of the above data points, you can create a comprehensive monitoring plan to stay on top of the SEO efforts at all times.
Relevant Meta Tags
Watch out for irrelevant tags, which can confuse search engines and hurt your rankings.
Meta Description: A short description of your page's content appears below the SERPs link (Search Engine Results Pages). It should be written to engage users, so they are drawn into clicking on your link.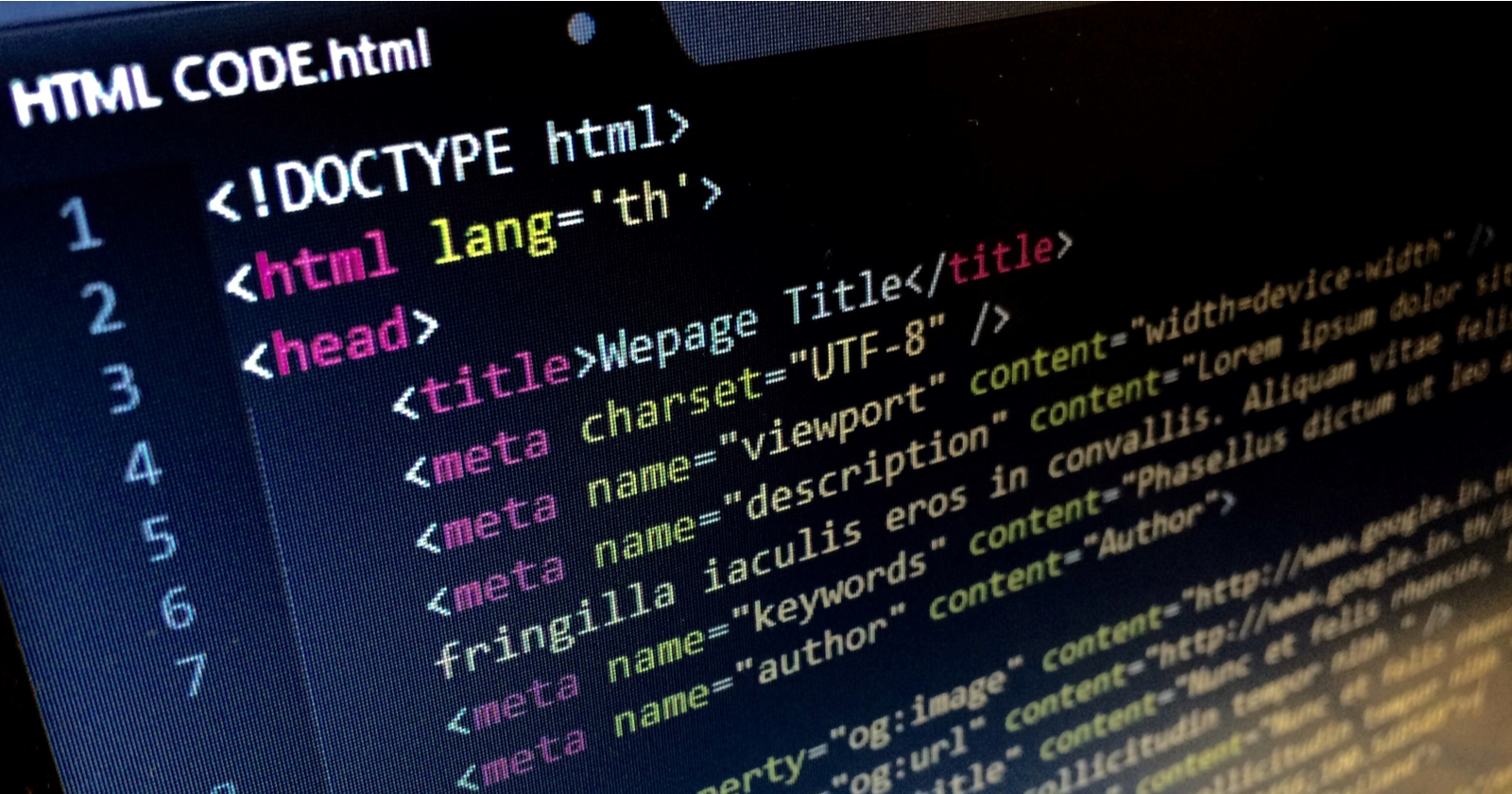 Title Tag: The HTML title element is displayed as a text link in SERPs and often represents the main title of a web page. It should be written to include your keywords, but not an excessive number of them since this can lead to negative SEO penalties from Google.
Meta Keywords: Similar to the meta description, keywords included here do not directly influence rankings but can help with attracting clicks.
Image Optimization
Images are one of the most common types of content that can be penalized by Google's search algorithm for overusing keywords. Considering these benefits, you should take steps to ensure your images follow best practices to maximize their potential reach.
Use an online tool like Gimp or Photoshop Elements to edit your images.
Use alternative text attributes to inform search engine crawlers about your images, such as the following:
Title: The alt="title" attribute is used in place of an image when it fails to load. It should be written to describe the image and provide keywords related to it accurately.
Title: The title ="name" attribute is used to describe an image when the user hovers over it.
Long Descriptions: The longdesc="full description here" attribute should be included on pages that contain images for which the alt text is not descriptive enough. Search engines may display this content below your thumbnail, but it is unnecessary to include keywords excessively since it doesn't directly impact rankings.
Search Engine Friendly URLs
URLs are one of the main aspects of on-page SEO that you can control. The following are best practices for creating clean, relevant, easy-to-understand URLs:
Keep Your URL Structure Simple and Limit the Use of Category Levels This helps with both crawlability and makes it easier for users to understand what each page's content is about.
Use Descriptive Words and Keywords in Your URLs This helps search engines determine the relevancy of your pages. For example: "how-to-clean-your-room" or "SEO-tips"
Avoid Search Engine Spam This includes characters such as [],:,;|= and words like "top," "best," and "click here."
Optimize Your Title Tag & Meta Description
Search engines use your title tag to comprehend the topic of each page on your site. Ensure it contains one or two relevant keywords, but not an excessive number of them since this can lead to negative SEO penalties from Google.
Your meta description is displayed as a text link in SERPs and should be written to engage users, so they are drawn into clicking on your link. It should accurately describe the page's content and include some of its relevant keywords, but not an excessive number since this can lead to adverse SEO penalties from Google.
Site Speed
Site speed is an essential factor that search engines consider when ranking pages. This includes the time it takes to fully render your page, load external resources (like ads or videos), and how quickly your pages respond to users searching for specific content. Ensure Google can easily crawl your site by taking these steps:
Enable "Fetch as Google" in your Google Search Console account. This allows you to test how fast or slow Google is indexing your pages.
Include a sitemap on your homepage so Google knows what all the pages of your site are and can easily crawl them.
Use standard, supported technologies when building your site so that search engines can render it properly.
Decrease the number of ads and other distracting page elements on your site to make it faster and more streamlined for users.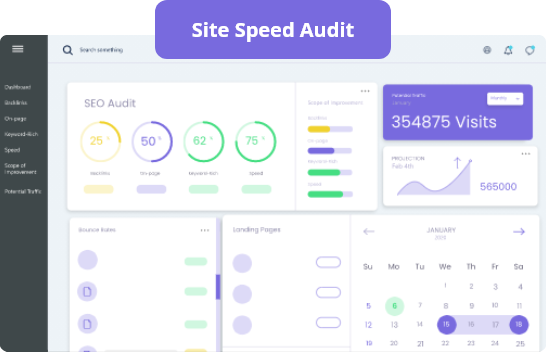 Internal Linking within a Site
Search engines use internal links to crawl pages relevant to specific keywords to index them in their SERPs accordingly. This means you should have various links from different pages on your site to various other relevant URLs.
Follow the best practices when creating internal links:
Make sure you have a variety of links going from one page to another. If most of the links point toward the homepage, this can be seen as a sign that your site is pushing to influence its relevance in the SERPs.
Use anchor text that accurately describes the content being linked from and to, just as you would with any other text on your site.
Avoid using too many or too few internal links. Both can draw attention away from pages that you want to rank well for certain keywords.
External Linking to Relevant Sites
When linking to other websites, you should only do so if the content of your page is relevant to their content. This means don't link out randomly or for the sake of having a lot of backlinks. Google has stated that they are "beginning to use [external links] as a signal in our search rankings," but not enough research has been done yet to determine the extent of their impact.
Use anchor text that accurately describes the content being linked from and to, just as you would with any other text on your site. Avoid using too many or too few external links. Both can draw attention away from pages that you want to rank well for certain keywords.
Search engine optimization is an ongoing process. Google regularly updates its algorithms, and best practices may change over time. Make sure to stay up-to-date on SEO news to know what changes are being made, how they impact your site, and how you can implement strategies to stay ahead of the curve.
Also check:
Mobile Device Compatibility
The first step is making it easy for Google to crawl your site. Make sure your links are tappable, so users don't have to scroll horizontally to see where they're going. Mobile-friendly pages will display correctly on smartphones, tablets, etc. The last thing you want is your customers to have a negative experience when trying to use your site on their mobile devices.
Avoid using Flash when possible; use HTML5 instead.
Make sure you nofollow all internal links within your site. Otherwise, this can unintentionally pass PageRank and hurt the search engine ranking of other sites you link to (this practice is known as "Google Bombing"). See Google's Webmaster Guidelines for more details.
Provide a "nofollow" option on all external links to avoid PageRank sculpting and keep users safe from potential phishing or malware threats.
Mobile SEO Audit Checklist - Moz - Learn More:
Google Analytics Mobile Guide
Guide to Google Site Speed
User Experience (UX)
Design your site in a way that it makes sense to users, not search engines. If your visitors have a poor experience on your site because of slow load times or difficulty finding information, they will leave and go somewhere else where their needs are better met. Avoid it at any cost!
Make sure your pages load quickly to improve the user experience.
Avoid using Flash when possible; use HTML5 instead.
Remember that mobile devices display websites differently than traditional desktop computers do, especially scrolling and zooming. Usability testing can help you identify areas where your site needs improvement.
Conclusion
Drupal will remain a popular CMS for websites in 2022. Some of the top SEO trends for Drupal include using voice search, optimizing for mobile, and increasing website speed. By following these tips and using our Drupal SEO Services, you can ensure that your website is ranking at its best and driving traffic to your site in 2022.
Are you ready to future-proof your website?
Get Help From Drupal Website Experts:
Contact us today to get started.
We provide actionable insights based on your site's performance and audience data. Our clients enjoy a beautiful and comprehensive insights dashboard to monitor their site's status in real-time while our account managers stay on top of all updates.
We are transparent about the kind of service we provide, which is why you'll never have to get upset about being locked into a contract with us. We will notify you when your contract is up for renewal, and you decide to either renew or stop.
Our customized services start at a nominal price, and we offer a FREE SEO AUDIT, which you can avail of by CLICKING HERE!
Ready to get started? Contact us today!
About DrupalPartners
DrupalPartners empowers the US's most ambitious brands to create digital customer experiences that matter. We enable marketers, developers, and IT operations teams at thousands of organizations to rapidly develop, migrate, rank on top to engage customers, enhance conversions and help businesses stand out. Learn more at https://www.drupalpartners.com/.