- READ TIME: 0 min, 55 sec
Are You A Creative? Here's Why Drupal Is A Great Fit For You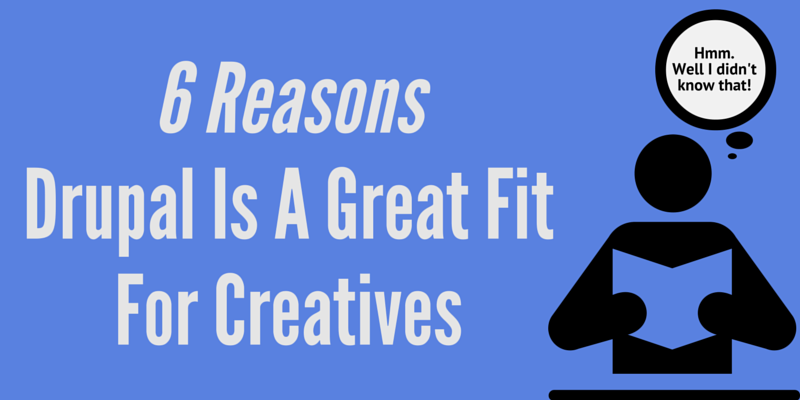 Calling all graphic designers, photographers, artists and creatives! Did you know that Drupal is a great platform for your work and business? It's true. We just wrote an article on CMS Critic with you, the creative, in mind. In our article (6 Reasons Drupal Is A Great Fit For Creatives), we give you 6 concrete reasons why Drupal will be a good thing for your creative idea.
My personal favorite reason is #4 - "Want your designs to go international? Drupal does that." Artists have a tough time getting their work accessed globally. Drupal fixes that.
Want to know more? Read our guest post over at CMS Critic.
Interested in more about Drupal Development for creatives? We're running a "free website analysis" right now with the creative in mind. Check it out!