- READ TIME: 1 min, 28 sec
Check Out Our New Drupal Developers Page!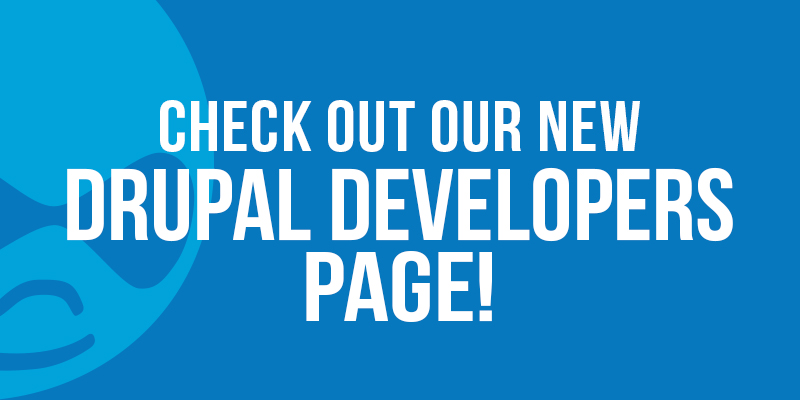 With over 2 million websites running on Drupal, it continues to be one of the most preferred content management platforms. Over the years, Drupal has helped many industries run smooth, secure and future-proof websites. All of this is due to the security and flexibility that Drupal offers, all while managing incredible amounts of content.
To reflect the power of Drupal, we've have revamped our Drupal developers and Drupal development service page!
Our new page is full of insightful Drupal information, statistics and a little bit about our customer friendly development services!
What's New In The Page?
We've updated and added services around custom development, how to launch a successful eCommerce platform, intranets and mobility solutions. We've also included some Drupal usage stats, trends and best-of-class examples of Drupal sites.
You can see from our revamped development page that our Drupal developers follow a systematic approach to crafting the best possible open source solution.
Looking For A Committed, Dedicated DrupalTeam?
In case you're looking for a developer, make sure you check out our guide to, "How To Hire A Drupal Developer."
Here at DrupalPartners, we have a dedicated and awesome Drupal team. Our Drupal Architects know what it takes to meet your business standards by designing your website as effective and simple as possible. Once the design is approved, our Drupal front-end and back-end developers ensure your website is functional, beautifully designed, fast and highly secure.
Looking for Drupal development information and services? Great! Let's talk more.