- READ TIME: 2 min, 44 sec
Drupal 8 - The Update For Everyone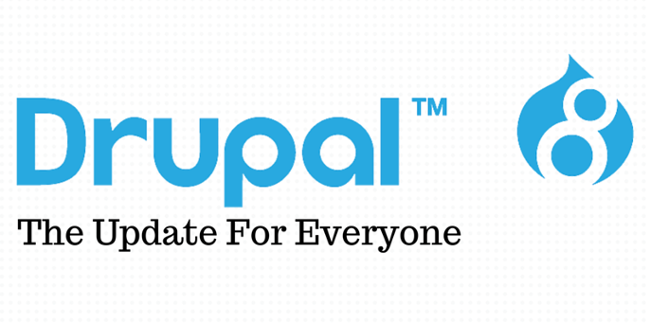 As we inch towards the Drupal 8 release, Drupal enthusiasts are getting even more excited with with the long awaited launch. And for good reason - The update boasts over 200 new features and improvements, all focusing on better performance of the leading content management platform.
Drupal 8 boasts to be in a league of its own – It's not only user-friendly but also has a customized way to create and publish content. The refined backend operation powered by the modern object oriented programming approach is appealing to everyone onboard.
Why We Love Drupal 8
Drupal 8 is built on the newest version of Symfony. Many upcoming Drupal developers will benefit greatly from the advanced features that Symfony offers. Mobile first is the major update in Drupal 8, with the main focus on speed, agility, user interface and many other aspects that Drupal 7 didn't offer. With the variation of different screen sizes, responsive design is the most aspired design structure. Also, Drupal 8 has lightened its core to ensure faster load time.
Other great news: Theming is a lot easier in Drupal 8! Drupal has a reputation of being rigid and difficult when it comes to including various templates. But with the new update, theming becomes much easier, as it is powered by the Twig Templating system. Twig is one of the widely accepted templating system adopted by many systems. With RESTful web service API, integrating web services will be a lot simpler. This enables data to be used directly through other web services, making it a desirable feature for most developers. Configuration management is another feasible factor which makes our developers go crazy (in a good way). With the new Configuration managements, it's much easier to import and export configuration between various development environments.
Drupal 8 For Everyone
Drupal 8 is not only convenient for developers, but end users will benefit greatly with its features. Drupal 8 promises faster website performance that is scalable. It also has multilingual features with built-in translator. The flexible theming experience is the most-awaited feature for end-users. The rich content customization helps in portraying the content in various formats, which works best for our marketing strategies.
Overall, Drupal 8 is a package which solves all futurist solutions web masters and user's come across. Even though it is only in the beta phases, our Drupal developers are super excited with its features. Sadly, there are a few issues still pending to be resolved for the final product to see the light. Check out the Drupal 8 Release Cycle for more details.
Until then, make sure to check out our Drupal 8 Migration Checklist. We've also got our team of Drupal Developers ready to go for all Drupal 8 projects. Got a project? Contact DrupalPartners.
*Durpal logo courtesy of Drupal.org.