- READ TIME: 2 min, 38 sec
Drupal Industry Highlights – This Week In Drupal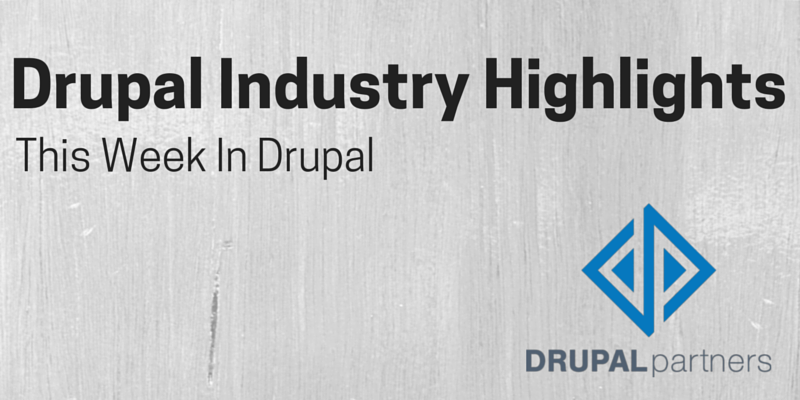 Drupal has had an exhaustive week with a massive LA DrupalCon. Let's take a peek into the major industry happenings of the week.
The Drupal Core Releases
Even though Drupal 7.36 was out only last month, a follow up release has become mandatory. This is due to a particular regression, which disabled certain content types in some existing websites. It was a major issue reported and needed an immediate fix. The latest release addresses this issue along with few API/feature improvements. No security fixes or changes made to htaccess, web.config, robots.txt or default settings.php files. Oh, and great news! The latest Beta release for Drupal 8 is set to be on May 27th. Stay tuned to get more details on the beta release notes.
DrupalCon Los Angeles Wraps Up
The famous DrupalCon happened May 11th to 15th. The DrupalCon is a great place for Drupal enthusiasts from around the world to meet and learn. They had a developer contest to build a working webshop that integrates Drupal 8 and SPHERE.IO. Drupal 8 core committee had an extensive question and answer session on May 14th. Many Drupalistas posted their questions here, with all entries were curated and the most interesting and relevant ones were addressed.
Inviting Newbies To Join The Community
The Drupal community is forever evolving, many budding developers may want to attend the DrupalCon, but might not know what to expect in such a large conference. To welcome them, a first time attendee social was arranged to brief them on how to navigate through the DrupalCon and network with like-minded people. Lots of positive response from first-timers for such a thoughtful gesture!
Personalized Membership Certificate
We all love personalized accreditation. Last year, Drupal provided downloadable certificates for over 600 members. It was a huge hit and they have brought it back this year and hoping to break last year's record. Join as a new member or renew your membership and get a personalized certificate now.
Question & Answer Session On Drupal Security
Michael Hess, Drupal Security Team Leader, answers questions on security features and what to expect with the release of Drupal 8 in terms of security updates. His overall advice for new site owners is to keep their Drupal websites up to date. Wednesdays are the designated days for security updates; ensure to allocate few resources to perform security updates once it is made live. Keep a tab on the permissions page and also to take advantage on third party tools to run regular audits on site's configuration. Stay tuned to know more about the latest news in the Drupal Society and details on how LA DrupalCon succeeded in engaging the curious Drupalistas! In the meatime, have a Drupal project? Our Drupal Developers would love to hear about it!