- READ TIME: 2 min, 46 sec
Drupal Beta 8 Released - This Week In Drupal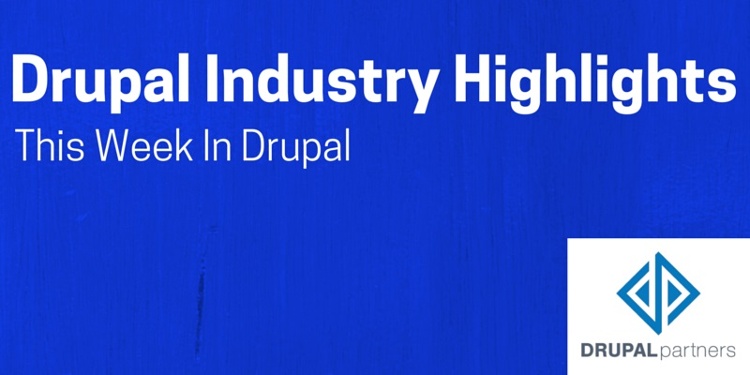 The Drupal Community is alive and well! With the Drupal 8 release creeping closer, find out what activities are lined up and how you can contribute.
Drupal 8 Beta Release
Yet another Drupal 8 beta version is out - drupal 8.0.0-beta11. Developers and site builders are welcome to try the beta version out to validate its security and features. There are still 20 known issues that are not fixed in the current beta version. The Drupal community is hoping to weed out all possible inefficiency before the final release.
Drupal 8 Security Bounty Program
The countdown has started, and the Drupal 8 security team would like to keep Drupal 8 as secure as its predecessor. They have decided to break open their accelerated funds and pay users who come up with validated security threats. One can earn from $50 to $1000 depending on the nature of the security flaw. Install a copy of Drupal 8, start testing and earn some money up until August, 2015.
Drupal.org To Become A Module Maintainer
Contribution to the Drupal community is always welcome. They have always encouraged users to give something back to the community even in the smallest way possible. Initially, when developers created a module, it goes through an approval process and then to the Sandbox to achieve its final stage. Now, new processes are implemented to have a streamline an efficient process. The new process will include automated review scripts and avoid strict testing. Learn more here!
Drupal 8 User Manual Proposal
Drupal 8 has a lot of documentation surrounding it. It's strewn around and quite difficult for a newbie to process and make sense. To overcome this issue, the documentation team has come up with an idea to create a dedicated and thorough user manual, made possible with funding from the Community Cultivation Grant. Get more details on the proposal and find how you can contribute.
Learn To Create Pseudo Fields In Drupal 8
Getting a head start on Drupal 8 programming will help you customize your website as soon as it releases. Pseudo fields are nothing but display field that are related to a single entity. It's important when you need to incorporate certain content in the display field and avoid hard coding to make changes to the display. Learn to set pseudo fields now!
Incorporate Facebook Comments To Your Drupal Site
Facebook is a popular social media platform and the module for including Facebook comments has been most awaited for quite some time now. Commenting is a great way to engage with users and with the millions of users already active on Facebook, site owners must be itching to get this done as soon as possible. Learn to code in the Facebook comment module now! Phew. That's a lot of news! Stay tuned to know more on Drupal community and its activities. And looking for some Drupal Developers? We'd be more than happy to help!