- READ TIME: 1 min, 27 sec
What's New With Drupal This July 2017?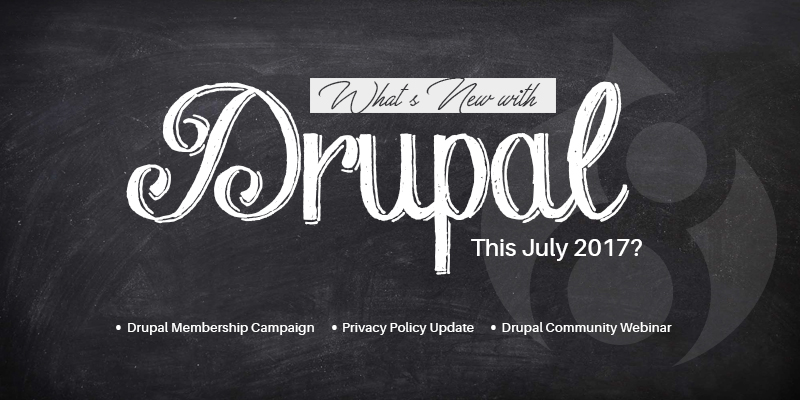 The Drupal Community has announced a few interesting updates this month. These most wanted advancements make Drupal preferred CMS which is both, robust and reliable.
Drupal Membership Campaign: The campaign started with the goal of delivering 500 certificates and raising $18,250.So far the campaign motivated Drupal enthusiasts to join the community. The Drupal Membership Campaign started on July 10 and will extend until August 4, 2017. An inviting part of the campaign is if five or more members are referred by an individual, he or she will be thanked on social media.
Service Providers And Partners Privacy Policy Update: The following privacy policy update was made: "We use ReCaptcha for spam detection and prevention. When you register an account or complete a form on Drupal.org, you accept the ReCaptcha terms of service and privacy policy"
Drupal Community Webinar: The Drupal Community invited all Drupal enthusiasts to take part in the Drupal Community Webinar that was held on July 6, 2017. The present trends in the community, strategies for the future and new updates to enhance the quality of Drupal as a CMS were discussed in the Webinar. The video of the webinar can be watched here.
With an assurance to maintain security and privacy of your website, our skilled Drupal development professionals are waiting to help you develop and market the perfect website needed for your business' success. Stay connected with us to know more about the latest updates in the Drupal community.