- READ TIME: 1 min, 50 sec
Drupal Partners Has moved To Drupal 9. And We're Celebrating The Big Move!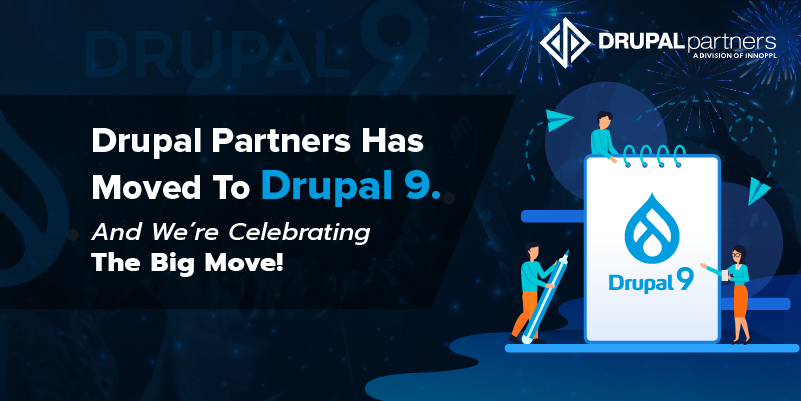 Our site is evolving all the time. We make CX improvements to provide our customers with a seamless experience, battle competition fiercely to stay on top of things and move fast to keep ourselves ahead of the curve.
When Drupal announced the Drupal 9 roll out there was a lot of excitement in tech circles. The latest version of Drupal promises continuous improvement and an uncomplicated oh-that-was-easy move from Drupal 8.
At DrupalPartners we made the upgrade to the latest version last week to maintain the security of our site and prepare it for future updates.
Here Are 3 Quick Reasons Why We Moved To Drupal 9
Our website draws thousands of visits per day. And it is important for us to provide our visitors with top-notch security. With Drupal announcing that security patches will be discontinued we knew that we had to move our site to Drupal 9 to enhance data security.
Our team works on usability enhancements regularly. To make changes without the hassle of integrating third-party modules and extensions, our team decided to make the shift.
It gave us a chance to look back and make course corrections.Apart from removing old code we also revamped our design a bit to make it even more user-centric.
Do you want to upgrade to Drupal 9 without losing data or traffic? You can. Touch-base with us today and see how quickly we can upgrade your website to Drupal 9 .Whether you are on Drupal 7, 8 or 8.9, we can handle your upgrade with the care and speediness every site deserves!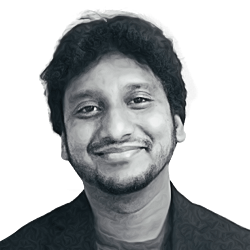 Meet Karthik Kalimuthu
Karthik is the head of delivery at Drupal partners. He has architected enterprise-grade Drupal websites and has over 10+ years of experience. A certified Drupal expert, he'd be happy to help you make the shift.