- READ TIME: 0 min, 56 sec
DrupalPartners Wishes You A Happy Thanksgiving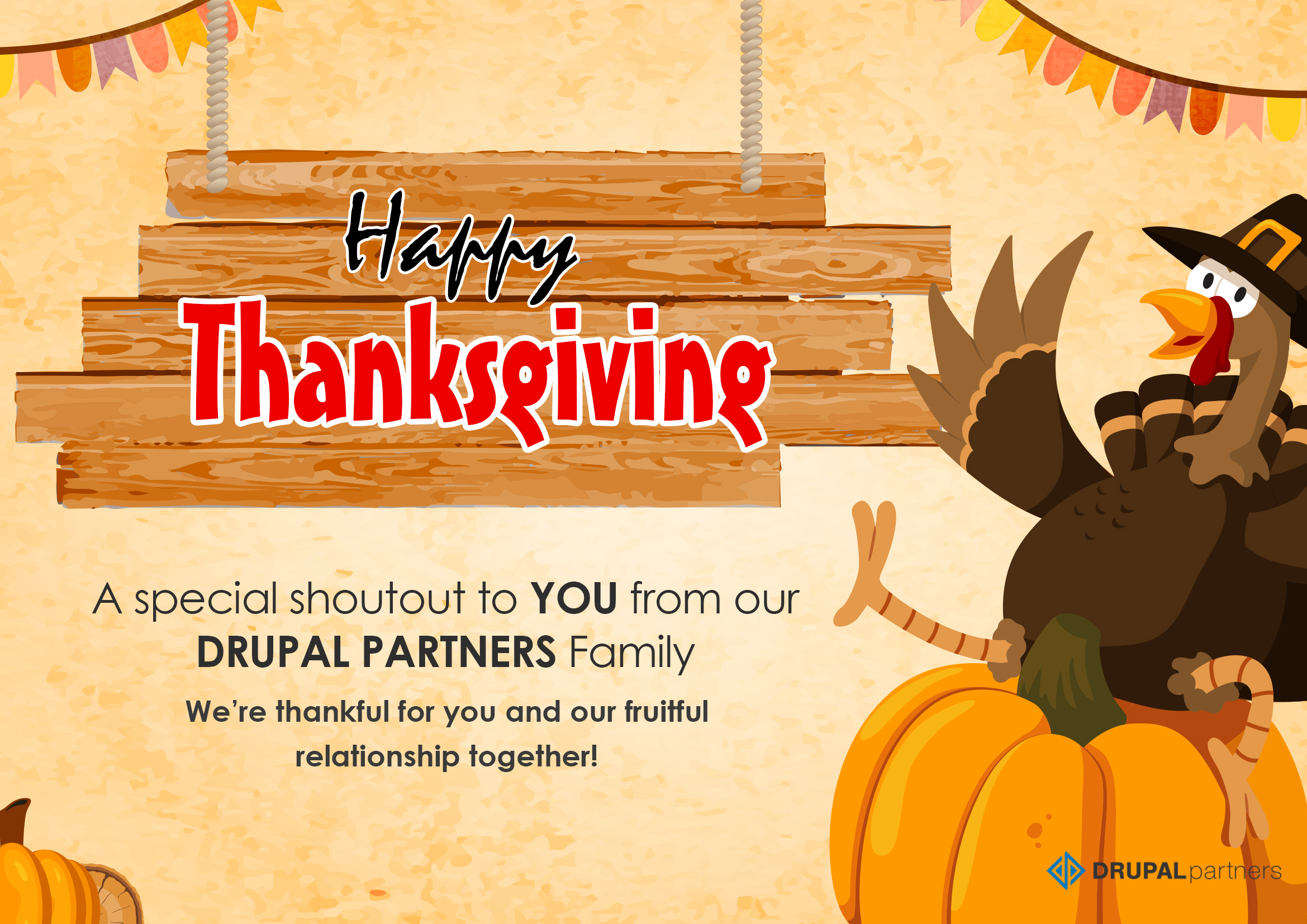 With Drupal 8 out, it really is Thanksgiving! We like to take this opportunity to thank each and every member of the Drupal community who have contributed day and night to get Drupal 8 out of the door.
Also, a special Thanksgiving wishes to our clients, readers and others who has contributed to the success of Drupal Partners.
Drupal 8 is a powerful core update that takes the CMS to a whole new level. We can't stop talking about the endless possibilities Drupal 8 has opened for us.
As soon as Thanksgiving is over, we will share the details of our Drupal release party. I don't want to release all the key details just yet, but it includes a blue cake and a juicy Drupal 8 conference. Stay tuned!
Until then, have a blessed and relaxing Thanksgiving.