- READ TIME: 5 min, 30 sec
Get To Know Our (Super Awesome) Drupal Developers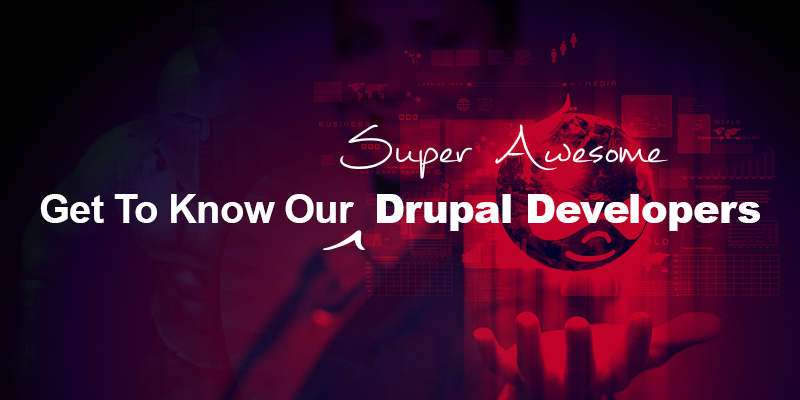 Initially, I was quite nervous to talk to our Drupal developers, as they are the busiest people in the office. They have a reputation of delivering over 10 projects each quarter.That's a lot!
To understand how the team dynamics work, I decided to talk to three of our Drupal developers, all with different experience levels. Talking to each one of them, I realized they're NOT robots, but are, in reality, normal people with a really great sense of humor.
I'm 100% sure they're brilliant and maybe working in a Drupal environment has made them more organized and clear in their thought process. Because of their experience and humor, they're remarkable at explaining the ins/outs of Drupal. Heck, when they talk about Drupal programming, even I, a Drupal newbie, am able to follow along.
We're incredibly proud of our super Drupal developers! So, we took a few moments to get to know them better.
Gopi – The Decision Maker (Project Manager)
I was expecting him to be grumpy, as I was taking 10 minutes of his precious time. Managing a dozen projects is not an easy task. But, he walked in calmly with a cup of coffee, eager to talk to me.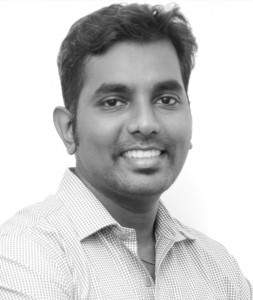 Gopi's primary task is to manage all projects, breaking them into sub tasks and allocating the tasks to the right resources. Timely delivery is a goal and, when managing multiple projects, resource sharing plays a key role. The biggest challenge faced is to ensure that each task is completed on time. And, when any team member faces difficulty, providing additional resources to ensure the project is wrapped and completed on schedule.
When I questioned him on how he handles a crisis, he simply stated, "Like this." He was referring to the fact that a critical issue was going as we spoke – And there he was, confidently sipping his coffee. He admitted there was a time when emergencies happened, he had to pitch in and get it fixed ASAP. However, he realized that this was not sustainable. To alleviate and prevent such emergencies, he hired and built out a 'Rockstar team' whom he trusts to fix issues before they reach the danger zone.
Gopi was really excited to tell me about his team, explaining that they give, "All that they have" to get a particular task done. He also described various scenarios where the team worked for 38 hours straight to get a project launched. It's hard to keep people motivated when you work in such conditions, but the true potential of the Project Manager is realized during such instances. Gopi explained people get tired when they do repetitive tasks; so he makes sure to allocate a diverse workload, keeping developers interested and excited. Without understanding the potential of each team member, it's simply impossible. Kudos to an awesome manager who utilizes the entire workforce's potential!
Senthil – The Executer (Tech Lead)
When I found Senthil, He was overlooking a critical task. But, true to his style, he gladly offered me a seat and cracked a joke. Given the circumstances, he was extremely patient and soft-spoken. Senthil started his career with Drupal, making it a natural career choice to be a tech lead. Even though he's tried his hands at other technologies, he stated that Drupal is his, "Calling."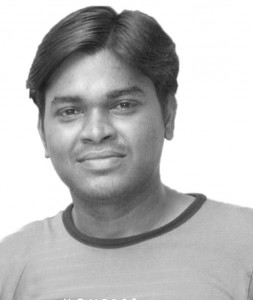 His day starts with task assignments and overlooking the entire work process. Unlike the project manager, the tech lead works with the team and helps them complete their task efficiently. He's the first person to pitch in and help out when the need arises. Since he has 7+ years Drupal experience, Senthil is the go-to person for all Drupal related issues. He's always ready to help and patient with each question. Just like Gopi, Senthil loves his team and is confident in their ability to handle complex tasks, no matter the difficulty.
He's termed the 'mentor' by the team and the juniors love him. His extreme passion about training junior Drupal developers is evident by the way he speaks. His colleagues call him the stress-buster, as he loves to joke around and initiates team lunches, events and reward/recognition programs to drive team spirit.
Naresh – The Performer (Junior Developer)
Naresh is an enthusiastic team player who is not afraid to speak his mind. It's always refreshing to talk to new talent with unique perspectives. The conversation with Gopi and Senthil was more structured and laid out but with Naresh, it was quite entertaining, as he wanted to convey so many things, all at once. Once he got into the flow, I could understand the importance of Drupal in his career.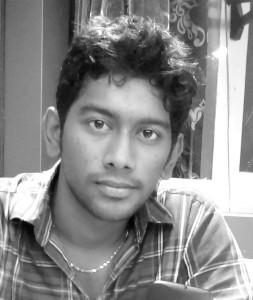 His day starts with assigned tasks, which he's required to complete within few hours. In the event where he's unable to perform the task, the tech lead pitches in to render support (Since he's newer, it's to be expected). Naresh started his career in Joomla platform, but when he was offered a job in Drupal, he eagerly grabbed the opportunity.
He's learning every day to get more involved with Drupal development and is extremely happy to have great mentors who make the work process easy. He had nothing but wonderful things to say about Gopi and Senthil, showing an unbreakable bond between the entire team.
Recently, He was also awarded star of the month for debugging a critical client issue. It was a tough bug to find and a lot of patience and diligence were required unveil the issue. He points out that working with the Drupal team has made him more focused and organized.
And that's just a sampling of our awesome team. It was eye-opening how much the team enjoys working on client projects and loves Drupal. We're absolutely proud of our Drupal developers. They look out for each other and keep each other motivated, leading to the creation of amazing Drupal sites for our happy customers.
Want your own "happy customer" experience? Contact us today about your Drupal project!