- READ TIME: 1 min, 14 sec
Welcome to our next big step - DrupalPartners Digital Marketing Agency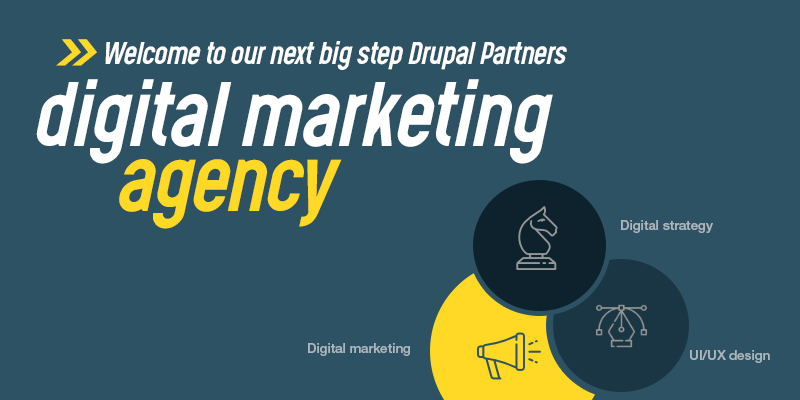 Reinvented as Digital Marketing Agency
DrupalPartners began its journey in 2009. With our strong commitment to providing world-class services and client's continuous support and encouragement, we have come a long way in helping our clients grow their business significantly. Now, our transformation into an agency will expand the services offered, even broader than before.
Why agency?
DrupalPartners aspires to be your ultimate destination for all Drupal requirements. We focus on four key service areas namely, digital strategy, development, UI/UX design and digital marketing. We have rich experience in working with a wide range of clients, from startups to large corporations. No matter how sophisticated your requirement is, we have dedicated expert teams to do all of them.
How we expand your business?
Our new website narrates our brand story clearly to highlight DrupalPartners expertise matching your business needs. Every page addresses the pain points of marketing heads and provides how the agency can help expand your business exponentially. We genuinely believe that the newly revamped website will bring us new business partners and help us become the No. 1 Drupal agency in the world.
Here's our new DrupalPartners version for you - https://www.drupalpartners.com/