How to Pick The Best Drupal Theme For Your Business - The Modern Marketers Complete Guide!
Drupal themes are pre-designed templates that allow you to easily customize the look and feel of your Drupal website. They come with predefined layouts, color schemes, and design elements that can be easily implemented through the Drupal interface.
Having a well-designed website is crucial for establishing trust with your audience and conveying your brand image. By using a professional Drupal theme, you can effortlessly create a visually appealing and functional website without needing to hire a designer or spend countless hours tweaking design elements.
Your Drupal theme not only affects the visual appearance of your website, but also plays a crucial role in user experience and conversion rates. A well-designed theme can improve navigation and make it easier for visitors to find what they're looking for, ultimately leading to increased engagement and conversions.
Why You Should Read This WhitePaper?
This whitepaper here is a concise, actionable guide on how to select the right Drupal theme for your business. It covers everything from understanding the key features to look for, to determine the level of customization needed, and even includes a checklist to ensure you've considered all aspects before making a decision.
Stop wasting time and resources on subpar themes - let this guide lead you toward finding the perfect Drupal theme for your business. Download now to get started!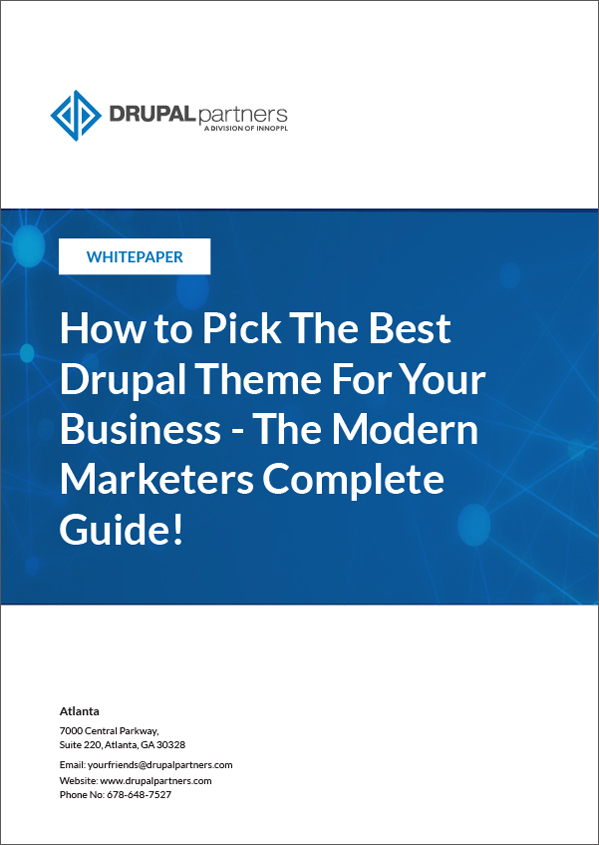 Download this whitepaper & discover how we assist our clients.