- READ TIME: 1 min, 25 sec
The Much Awaited Drupal Commerce eBook Is Now Available!
3 min, 22 s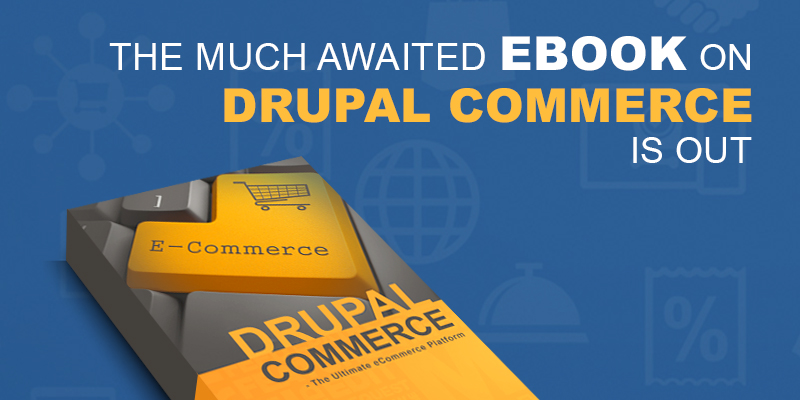 Recently, we've been getting a lot of interest about Drupal Commerce. Many of our clients have raised various questions on how it works and if it's the right choice for their product/website.
Due to so many questions, we felt it's the right time to write an eBook and let readers know why we think Drupal Commerce is the ultimate eCommerce choice.
We sat with our Drupal eCommerce Developers and quickly found 25 compelling reasons why they love Drupal Commerce. Here are just a few:
Drupal Commerce allows you to build a website on the most secured platform
Sophisticated features to create custom UI that is user-oriented
Design your site according to the user's buying pattern
Increase cart value with various add-ons
… And a lot more
Since Drupal Commerce is built on Drupal CMS, it allows you create unique marketable material within minutes that push to your blog, product pages, home page, or wherever you feel customers need to see it. This unique feature allows eCommerce site owners to quickly create content to help encourage a buyer's impulse purchase.
What You'll Learn In This eBook
Learn what Drupal Commerce is and how it works with Drupal
Find various unique modules that let you customize the eCommerce site the way you want it
Learn about the flexibility and marketing opportunities of the platform
… And a lot more
Download and read our eBook now: Drupal Commerce – The Ultimate eCommerce Platform!