- READ TIME: 1 min, 47 sec
Our 2017 Drupal Global Sprint Weekend Fun And Facts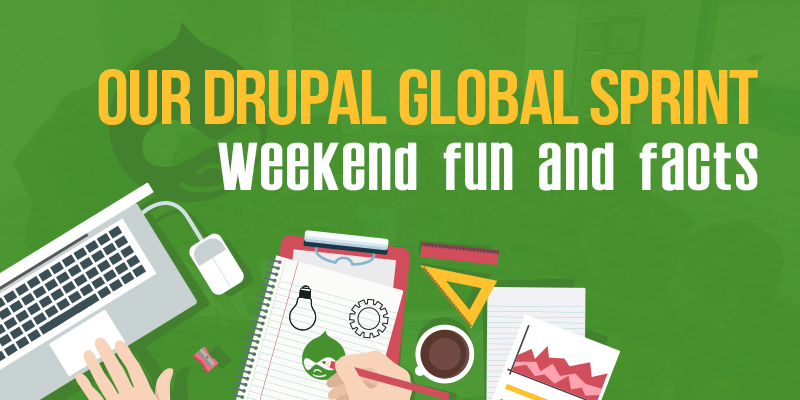 Drupal Global Sprint weekends are events that unite Drupal lovers from across the world to work on core Drupal issues. This year, our Drupal development team organized a meetup to bring Drupal experts from across the city to work on Drupal 8 core issues.
We had a great response asdevelopers from various organizations turned up and joined forces with our in-house developers. It was a good learning experience as well as most participants were in their first sprint. From this unique event we could observe three key factors that bind these developers together.
Always Ready To Teach
Drupal lovers are eager to teach and help fellow developers. The moment we look beyond deadlines and projects, it was all about Drupal issues and how we could solve it for the Drupal community. From experienced developers to newbies, they put their heads together and solved some complex issues.
Perspectives Matter
It didn't matter if you had years of experience or none at all, everyone's perspectives and ideas were put together to fix some of the Drupal core issues. It's how we look at an issue, matters, to solve them efficiently.
It's All About Passion
Sometimes, it's all you need to learn something. We had over 6 developers from other platforms like Magento who joined us to the sprint. They were completely new to Drupal, but they caught on pretty quick and fixed one major Drupal core issue during the sprint.
The weekend brought us a bit closer to Drupal and the Drupal community. Together, we were able to solve 10 different Drupal core issues and learn more about different coding techniques and standards. We are sure to come together for another sprint and contribute more to the community that has given us so much soon!