- READ TIME: 1 min, 28 sec
WooCommerce vs Drupal Commerce: Find Your Perfect eCommerce Partner With Our Latest White Paper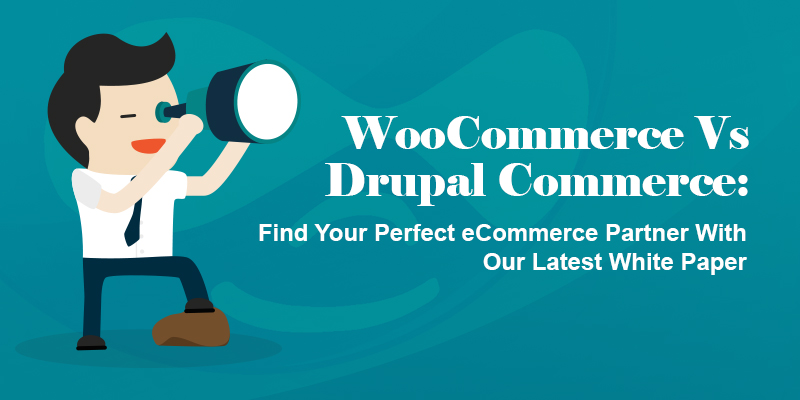 The holiday season is all about eCommerce. So, we decided to do a small study on the best platform to build an eCommerce sites on.
CMS And eCommerce - Made For Each Other
Being Drupal converts, we are all about content management systems (CMS). To us, it's been proven time and again that eCommerce and CMS go hand in hand for the multiple marketing advantages and maximizing online sales.
WordPress And Drupal - Primary Study Subject
Drupal and Wordpress are the two leading CMS players, with the latter hosting 30% of all online sites and former hosting some of the biggest website. These compelling factors made WooCommerce (a WordPress eCommerce solution) and Drupal Commerce (a Drupal based eCommerce solution) as the primary candidates for our study.
Our previous post on WordPress Vs Drupal shows how we respect both CMSs equally, but think they cater to different needs. With respect to eCommerce solutions, our detailed study shows that both CMSs handle key eCommerce activities efficiently but very differently.
Take Home Points From Our Whitepaper
Overview on WooCommerce and Drupal Commerce
Harvesting the power of CMS to your eCommerce site
Use of data for crafting personalized marketing techniques
eCommerce trends that denotes the success of your site
Choosing the right platform that boosts your product and sale
And much more!
Read our white paper to identify your perfect eCommerce platform, allowing you to showcase your products better and helping you achieve maximum ROI.