- READ TIME: 2 min, 36 sec
Our Contributed Modules For UberCart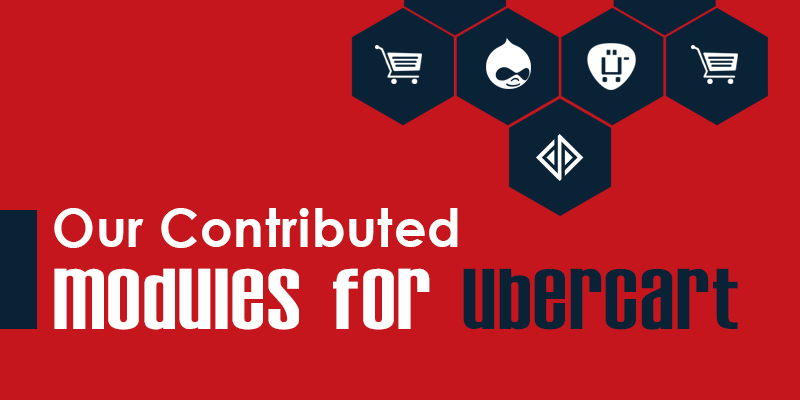 UberCart is one of the best eCommerce solutions for Drupal site owners. It instantly lets you sell products and services with just the addition of the 'UberCart module'. But the Ubercart module is not a one-stop solution- when our clients EZTruck and Aubrey Daniels migrated from Drupal 6 to Drupal 7, their special requirements couldn't be fullfilled with the available UberCart modules. So our awesome Drupal developers pitched in and created some custom modules to cater to their needs, and contributed the changes back to the Drupal community.
Live Drupal 7 Modules
UC Ordered Products Reports
Our client had an exclusive request for generating reports categorized by products ordered by customers. Ubercart did not have this particular functionality, so the developers decided to write a module from scratch to support the existing Ubercart module. This particular module helps shop owners to download reports based on products ordered by either one particular user or all users.
This module is completely customizable and one can configure the field name in the store report settings. The report can also be sorted and filtered based on a timeline. The best part about this module is that shop owners can access or export the entire report in a single page to witness the grand total of all products purchased.
UC Free Order Payment Method
This particular module was unavailable for Drupal 7, as the original module was developed for Drupal 6 eight years ago. When our client requested for the functionality in their Drupal 7 site, we had to upgrade the existing module as free orders were a part of the eCommerce site requirement. Initially, even when the product rate was $0, the checkout page keeps prompting users for the payment details, but with this module upgrade, it bypasses the payment page and takes users to the final thank you page.
UC Purchase Order
The purchase order module was also unavailable for Drupal 7 version and since our client requested it, we customized it to implement it in their site. The uc_po module available on Drupal.org now, provides an additional field 'check out through PO' which creates an access controled purchase page. The purchase order number is displayed on the checkout page and only admins can make changes to it, similar to the original version.
It feels great to give back to the community that has done so much for us. More of our developers are ecstatic to start contributing custom modules. We will soon be back with more updates as we have more customized modules being developed in the pipeline.